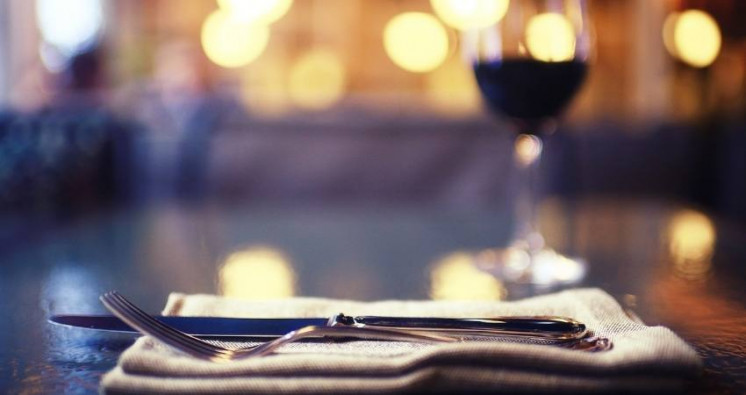 Who doesn't love an expertly prepared meal featuring local ingredients? There are many ways to give the gift of local food this winter and we've highlighted some options below as part of the DigInVT Holiday Gift Guide. It's been another challenging year for the restaurant industry, but many Vermont restaurants have shown great resilience and creativity to prepare and deliver food to customers. Let's gift with intention this holiday season and show our chefs and food service workers our appreciation! From gift certificates to apparel, you're sure to find an idea that works for someone on your list.
Gift Certificates
Treat your family members or friends to a meal at their favorite local eatery by purchasing a gift certificate! Flatbread Pizza has an online e-gift card that is a perfect stocking stuffer. Who doesn't like wood fired pizza and with 10 locations in Vermont and across America, it's a smart choice! Hen of the Wood also has a convenient gift card for the localvores on your shopping list.
Maybe you have family that lives out-of-state and they missed their Vermont trip this year - mail them a certificate to use when they can visit again.
This is also a great option for a significant other - treat them to a date night and give yourself a break from cooking after all the holiday meals.
Or buy several gift certificates in different areas so the recipient can explore parts of the state they may not normally travel to.
It's also a nice way to spread out the fun and have a night out to look forward to in the new year! Some restaurants even have a special
Support your favorite restaurant and/or try a new one. Check out the list of eateries.
Surprise Takeout
Why not surprise your friend, neighbor, partner, or family with takeout?
Maybe your elderly neighbor hasn't been going out much due to the pandemic and they've been craving their favorite dish from a local eatery.
It's been a year, right? Maybe your family could use an easy dinner. Celebrate December vacation with pizza!
Staying home and staying safe but still want to celebrate New Year's Eve? Another opportunity for takeout!
Who wouldn't love someone showing up on their doorstep with a hot meal? This is a great way to get in the holiday spirit.
Check out the list of eateries to find out what the offerings are in your area.
Weekend Getaway
Make a weekend out of it! Many Vermont inns have their own built-in dining options. Why not gift a night or weekend away, and include a special meal?
Choose dates and a location to mark a special activity - for example, if someone on your list loves skiing, choose a bed and breakfast close to their favorite ski resort in early spring!
Some also offer add-ons - choose a local cheese plate, a bottle of Vermont wine or cider, or a fresh floral arrangement at check out for that extra special touch.
You may even be able to snag a romance package for the special someone in your life or a seasonal discount! Hotel and inn staff are knowledgable and ready to provide recommendations.
Discover a new part of the state, and check out DigInVT's trail options for ideas of where to stay, explore, eat, and drink!
Find an inn or bed and breakfast with great dining options here.
Restaurant Swag
Pick out a hat, t-shirt, or tote bag for each recipient on your list so they can represent their favorite restaurants! Or go beyond apparel, and find something a little bit more out of the box - a cookbook featuring Vermont recipes, a spice mix created by a local chef, or branded glassware.
These are great items to add to a stocking, gift alongside a certificate, or give as a standalone present!
Here are some ideas gathered by the DigInVT team: