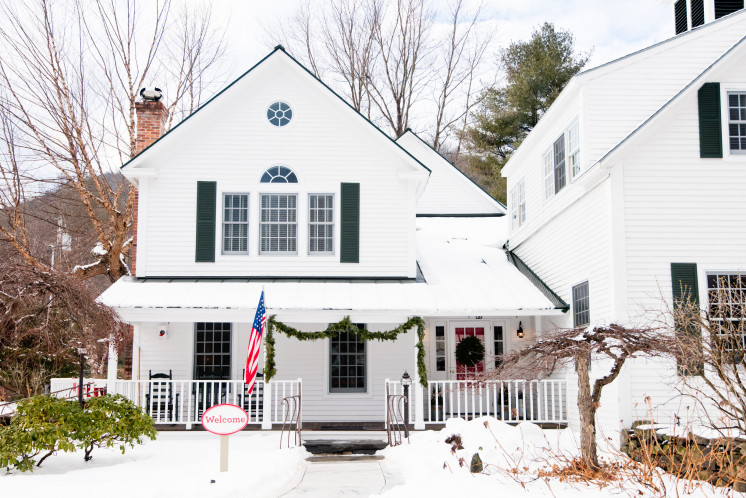 Maple Open House Weekend and festivities are making their way down to southern Vermont! We are less than a week out and as of now the weather forecast predicts the perfect conditions for sap to flow: days above freezing with nights dipping below. It's shaping up to be the perfect year to catch all the action.
If you are up visiting Vermont for the weekend or simply want a relaxing change of scenery, the Four Columns Inn and Artisan Restaurant in Newfane, VT is planning a maple-inspired weekend for overnight guests and visitors alike. You can participate in guided walks through the woods; partake in maple breakfasts, brunches, lunches, and dinners; and warm up with coffee and maple treats.
For a little excursion, head to nearby Smith Family Maple to see a sugarhouse in production and enjoy maple syrup samples and complementary sugarhouse-made corn fritters served with warm maple syrup.
Visit DigIn VT's Maple Season in Southern Vermont trail for more inspiration on where to grab a nearby brew or cheese sample to round out the perfect weekend.