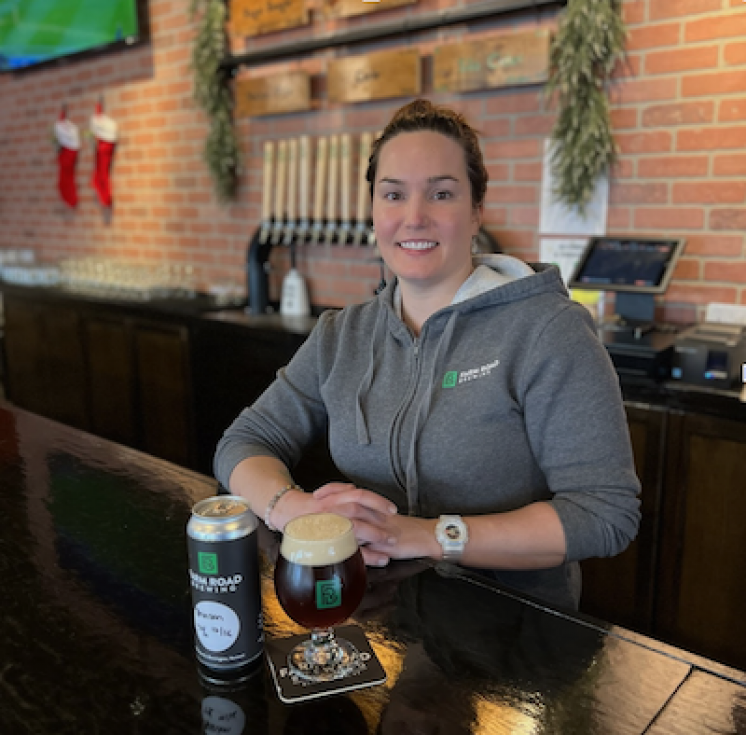 Erin Miller of Farm Road Brewing in Bennington dreams of visiting Germany and Ireland, but has her feet solidly on Vermont snow after a day of skiing with her favorite brew in hand!
Where do you work and what's your current position?
EM: I am the Taproom Manager and Assistant Brewer at Farm Road Brewing in Bennington, Vermont.
What are some of your day-to-day responsibilities?
EM: Day-to day-responsibilities largely involve managing the taproom, waiting on customers,, maintaining cleanliness of the taproom and bathrooms. On canning days I assist the brewer in the canning and labeling process prior to opening the taproom. On brew days I arrive early and assist the brewer in the brewing process beginning with gathering ingredients and grinding the grain through completion prior to opening the taproom.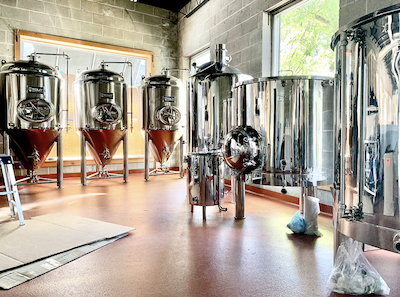 What drew you to the beer industry/how did you get into the beer industry?
EM: I have long enjoyed craft beer and visiting breweries both locally and whenever traveling. When looking for a change in jobs I knew I wanted to be in an industry and environment that I found interesting, progressive and fun. I was delighted to find that Farm Road Brewing was opening in downtown Bennington and I reached out to the owner and brewer, Seth Barrows to see if he might be in need of part time help. After a few months of working in the taproom part-time, I left my previous employment and came on as the full time taproom manager. More recently, Seth has taken me on as assistant brewer and is teaching me so much about the whole process from creating recipes through canning. So far, it's been great and I'm excited to continue to learn and have fun at work!
What did you do before you worked in beer?
EM: I was a paralegal and office manager for eight and a half years.
What's something unexpected about your current role or past experiences?
EM: Just how physical brewing beer is - I wake up the day after a brew day surprisingly sore. But I feel myself getting stronger and I love that!
Where is your favorite place to drink a beer?
EM: Right now - at the base of the mountain after a day of skiing. In the summer months, often it's while relaxing in a kayak, floating on a lake and soaking up the sun. But really, anywhere I'm with good company and the beer is fresh and cold.
What's your go-to-beer, from your brewery and not from your brewery?
EM: So hard to choose! From our brewery, currently loving our Christmas Ale - a maple scotch ale brewed with local maple syrup. Not from our brewery - recently found Fiddlehead's Ghost Hits Pale Ale and enjoy that whenever available.
What's currently on your playlist?
EM: A little bit of everything but my SirusiXM radio is usually set to Outlaw Country, Jam On, or Phish Radio.
What style of beer would you like to see more of?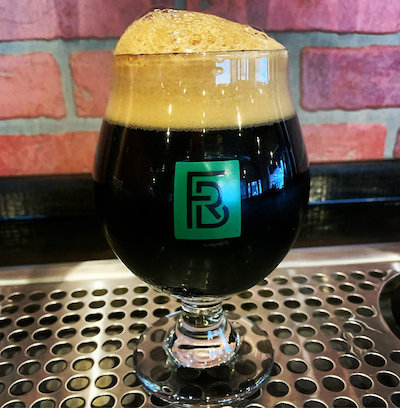 EM: Cream ale, Wee Heavy, Brown Ale, Pale Ale
What's your favorite part of the Vermont beer industry?
EM: The people and the story behind their beer - why and where they started brewing.
What's your favorite beer and food pairing?
EM: Cheese.
How do you spend your time when you're not working?
EM: Skiing whenever possible with my husband, walking our dog, working on our home.
What's your favorite outdoor activity?
EM: Skiing, kayaking, long walks.
What's your favorite, or dream travel destination?
EM: Ireland and Germany.
Written by Amy Todd, Owner and Analyst, Zymology Labs