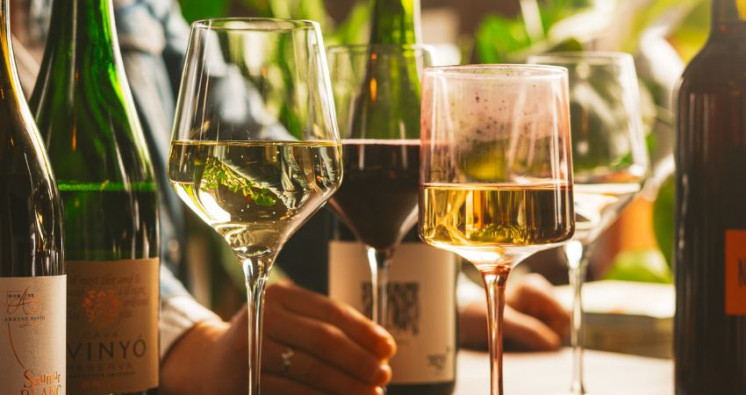 Vermont is known for its sweeping landscape and breathtaking meadows. And, even better, locals and visitors alike have come to appreciate the deep connections between chefs and farmers who call Vermont their home. Salt and Bubbles, a new wine bar and market based in Essex Junction, is a great example of these connections. As a recognized Gold Barn member over at Vermont Fresh Network, Salt and Bubbles goes above and beyond to source local ingredients for their dishes.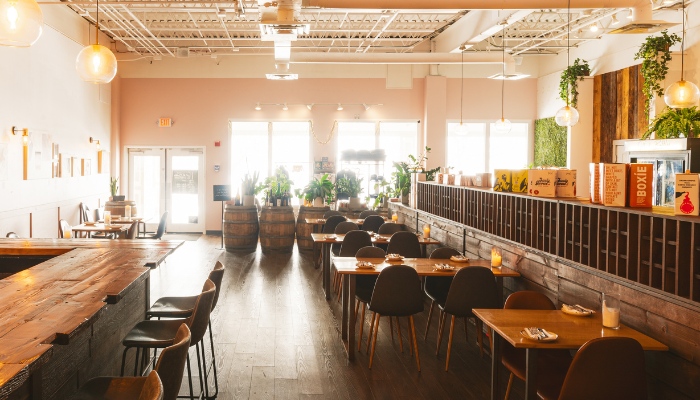 Owner Kayla Silver describes the fun and approachable environment of the space. Find a refreshing glass of wine and creative, tasty dishes of melty cheese and the occasional plate of fresh seafood on their menu. Silver describes more about the Salt and Bubbles atmosphere below…
How do you center your relationship with local farms in your business model?
Kayla Silver: Local farms, producers, and producers who also work with heritage ingredients are so important to us! Everything from winemakers (who are farmers too!), cheesemakers, charcuterie producers, veggies and fruits, you name it - it's here! We love to import the best of the best when it comes to things like olive oils, pastas, spices, things like that which inject that little extra touch of worldliness in a dish but still centering around sourcing the best of what we do here in Vermont. We also love working with producers who go the extra mile like V Smiley Preserves who always sources the best ingredients possible from local farms and purveyors, women owned too!
What is the experience like in your restaurant?
KS: We are a fun, approachable, neighborhood wine bar! We love wine to feel accessible while still sticking to our ethos and values around how the wines were made. Walking into Salt & Bubbles is sometimes like walking into a real life version of "cheers" with regulars at the bar, new guests experiencing a flight for the first time, and folks looking for new and different wines in the market. We love how versatile our space is - treat it like your neighborhood bar, your fine dining establishment, your date night spot, we're all those things and we love it.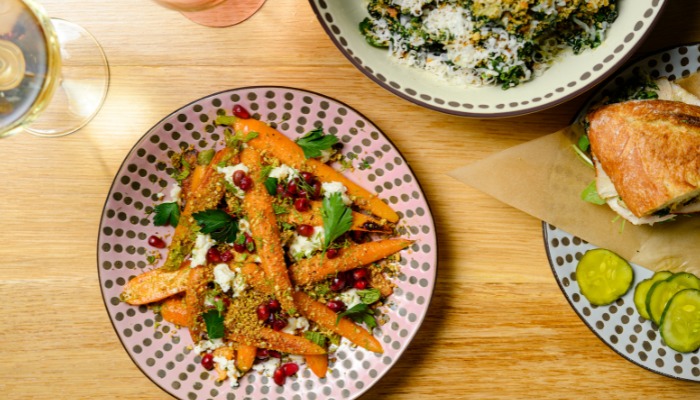 What's your favorite thing on the menu right now?
KS: OOOO! I'm a big fan of the Charred Carrots! Carrots with a hard sear really caramelizing the carrot sugars and adding some texture served over Maplebrook Farm Ricotta, Mike's Hot Honey (a staff favorite!), roasted pistachios, and a little fresh basil and Olive Harvest Olive OIl from Lebanon - its so simple but so tasty!
What are you excited to bring to the menu as the summer comes around?
KS: Tomatoes and corn! I'm personally obsessed with fresh summer corn, it's like mother nature's candy! Obviously fresh tomatoes are a huge piece for us too, that classic Tomato and Burrata set never gets old and is a true summer favorite for our guests. Really looking forward to new partnerships with local farms and working more with our already existing partners.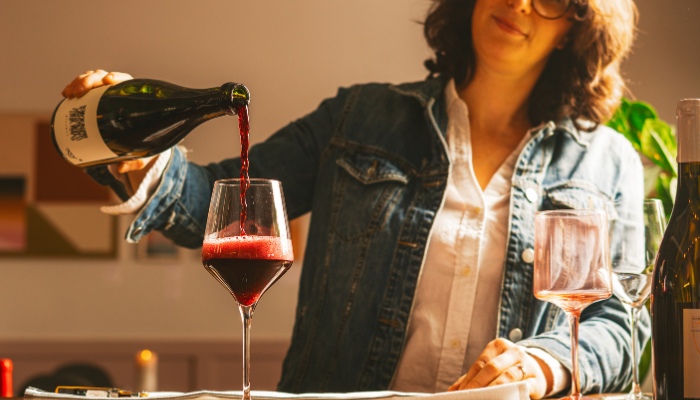 Do you have exciting wine pairings on the menu that you'd like to highlight?
KS: Absolutely - always! I'm a huge fan of the Babette's Table products - Erika Lynch makes amazing charcuteries and my personal favoriteis her spicy Soppressata and I love enjoying some of that or the Vermont Salumi Lonza (a whole muscle charcuterie) with the Birches, a sparkling pet nat of Frontenac Noir and Marquette from Master Sommelier David Keck's label - Stella 14! We adore David and Birches has become kind of a house staple. It drinks like a Vermont version of Lambrusco and I've always felt that Lambrusco and charcuterie are a perfect pair; tart bright fruit with some bubbles alongside rich, salty, sometimes fatty, peppery meats is just perfection.
For this blog series, featured restaurants are introduced through a series of five photos taken by the talented Winter Caplanson of New England Food and Farm. Caplanson's photography does diligent work to capture the unique movement of the food world. This series, entitled "Pic Five," both uplifts the experience of local restaurants and celebrates the great role of culinary photography.