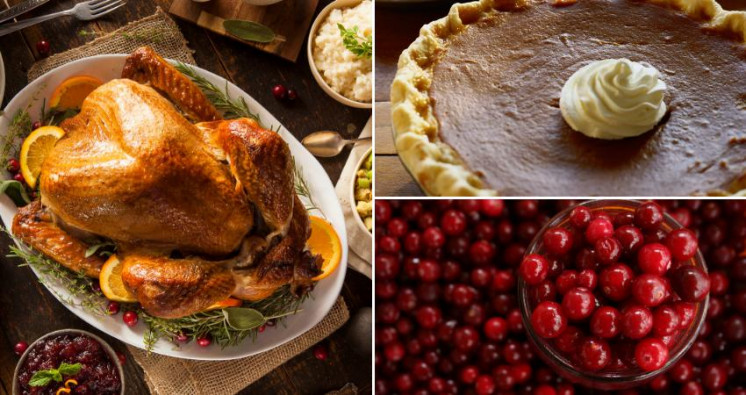 Treat your family to a local feast this Thanksgiving. Thankfully, you can find nearly every ingredient you'll need at a Vermont farmers market. Also check out Vermont Fresh Network's Local Holiday Meal Guide for additional options.
Please note: You may need to pre-order from farms at many of these markets. Please visit the market website or social media accounts for ordering instructions.

Thanksgiving Farmers Markets
BRATTLEBORO
Brattleboro Winter Farmers Market | Winston Prouty Campus Gymasium, 60 Austine Dr.
Saturday, November 19th, 10:00am - 2:00pm
BURLINGTON
Burlington Farmers Market | 345 Pine Street Parking Lot
Saturday, November 19th, 11:00am - 2:00pm
DORSET
Dorset Farmers Market | J.K. Adams Kitchen Store, 1430 Vermont Route 30
Sunday, November 20th, 10:00am - 2:00pm
GREENSBORO
Greensboro Farmers' Market| Fellowship Hall, 165 Wilson Street
Friday, November 18th, 4:00pm - 7:00pm
MIDDLEBURY
Middlebury Farmers Market | VFW, 530 Exchange Street
Saturday, November 19th, 9:00am - 12:30pm
MONTPELIER
Capital City Thanksgiving Farmers Market | Barr Hill Distillery, 116 Gin Lane, Montpelier, VT 05602
Saturday, November 19th, 10:00am - 1:00pm
MORRISVILLE
Morrisville Farmers Market | Green in front of Hannaford's Grocery Store on Rt. 100, 80 Fair Grounds Plaza
Saturday, November 19th, 11:00am - 1:00pm
NORTH BENNINGTON
Bennington Farmers' Market| Park McCullough Carriage Barn, 1 Park Street
Saturday, November 5th, 10:00am - 1:00pm
NORTHFIELD
Northfield Farmers Market| Good Measure Pub & Brewery, 17 East Street
Wednesday, November 23rd, 5:00pm - 6:00pm
PUTNEY
Putney Farmers Market | Green Mountain Orchard, 130 West Hill Road
Sunday, November 20th, 11:00am - 2:00pm
RUTLAND
Vermont Farmers Market - Winter | Vermont Farmers Food Center, 251 West Street
Saturday, November 19th, 10:00am - 2:00pm
SOUTH HERO
Champlain Islands Farmers Market |Congregational Church of South Hero, 24 South St
Saturday, November 19th, 10:00am - 2:00pm
SOUTH HERO
Caledonia Farmers Market|Congregational Church of South Hero, 24 South St
Saturday, November 19th, 10:00am - 1:00pm
STOWE
Stowe Farmers Market|Taproom at Stowe Cider, 17 Town Farm Lane
Sunday, November 20th, 12:00pm - 4:00pm