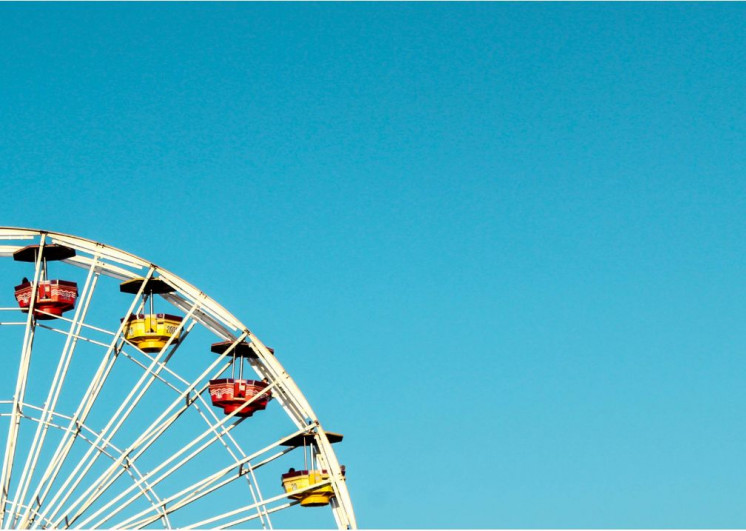 Most people who have lived in Vermont will agree that summers here are special! The numerous Fairs and Festivals throughout the state have become a hallmark of the season. Providing a source of entertainment throughout the summer, they stand as a testament to Vermont's sense of community, as year after year, families and friends come together to celebrate our rich agricultural traditions. Treat yourself and your family to an unforgettable experience this summer!
Started in 1947, the Bradford Connecticut Valley Fair is an agricultural celebration complete with motorsports, tractor and pony pulling, farming, rides, family fun, concerts, concessions. Enjoy it all this July!
The Lamoille County Field Days makes for a fun and educational weekend focusing on the traditions of agricultural heritage that are still very common in Lamoille County today. Take your family to Hyde Park to enjoy the tractor and ox pulls, demolition derby, and much, much more!
Pownal Valley Fair is all about the kids! The Exhibit Hall features produce, quilts, flowers, honey, maple syrup, and herbs, while activities include the antique tractor pull, bingo, petting farm animals, fireworks, and live music!
Franklin County Field Days has been hosting fun events for over 40 years! Enjoy agricultural exhibits, track events, live entertainment, amusement rides, and tons of food options. There's something for everyone!
Head to Addison for Vermont's largest agricultural fair! Enjoy the children's barnyard, cattle judging, tractor pulls, kiddie rides, crafts, exhibits live entertainment, pony and ox pulling, midway, parade, dinner featuring Vermont products, and more.
The Deerfield Valley Farmers Day Fair is a long-standing local tradition which inspires neighborly competition, education in agriculture, wholesome entertainment, exhibits of area residents, and most importantly good, clean fun.
This year marks 174 years of the Vermont State Fair! Head to Rutland to see Rosaire's Racing Pigs, magic shows, concerts, and more. Enjoy amusement rides, live entertainment, and agricultural exhibits!
The Orleans County Fair dates back to 1867! Head to the fairgrounds in Barton to enjoy entertainment and fun for the whole family. All ages will enjoy the agricultural exhibits and judging shows (horse and cattle shows, milking parlor demonstrations, petting zoo, etc.), craft displays, demolition derby, and more.
The Caledonia County Fair brings you the best in old-fashioned fun plus the freshest family entertainment you'll find anywhere in Vermont! See you in August for the 163rd Fair!
The biggest little fair in Vermont, since 1797! Check out the displays of garden produce, cooking specialities, artistic endeavors, and original works. Three new categories will be judged this year-- bread, pickles, and handmade clothing.
The Ten Best Days of Summer! Ten days of rides, food, concerts, agricultural shows and competitions, and more. The Champlain Valley Fair is part of the Champlain Valley Exposition, a non-profit organization founded in 1922.
The Guilford Fair honors and promotes Vermont's agricultural traditions in a way that is both educational and entertaining! Relax and watch the cattle and horse shows and sheep shearing demonstrations. There is live music to enjoy and beautiful homegrown produce, flowers, handiwork, and hobbies to admire on the last fleeting days of summer.
The Tunbridge World's Fair is an agricultural non-profit, and all proceeds go back to the infrastructure, programs, and projects on the grounds. Enjoy pig races, children's barnyard, antique tractor pulls, and more at the 148th annual fair! There's even an entire day dedicated to agricultural education (September 13th).
Located in the historic fairgrounds in Tunbridge, head to the Vermont Sheep & Wool Festival to enjoy over 70 vendors, shepherd workshops, fiber arts classes, fleece and cashmere shows, sheep shearing workshops, and more. Be sure to stop by the Animal Barn and see lots of fiber-producing animals like alpacas, rabbits, sheep, goats, and llamas.