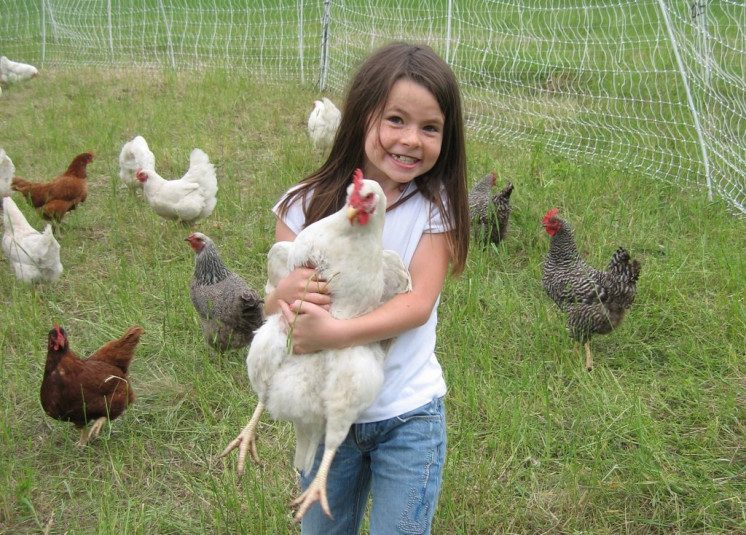 Vermont Open Farm Week is fast approaching, giving Vermonters and visitors of all ages a chance to explore the diverse Vermont farms. Open Farm Week is a great chance to get your kids outside and inspire a lifelong connection with farming and animals. Farms across the state will be offering a variety of events including scavenger hunts, chances to meet farm animals, nature walks, craft activities and berry picking, which kids (and adults!) are sure to enjoy. Here is a list of a few of the farms open this week with fun for the whole family. 
There are about 90 Farms participating in Open Farm Week across Vermont, explore the full list here to find a #VTOpenFarm near you! 
Southern VT-
Boyd Farm, WIlmington: Come to the farm for a blueberry pajama party and bonfire on August 4th at 7pm. There will be PYO berries, and visitors are encouraged to bring instruments to play music while watching the sunset.
Dorset Farmers' Market, Dorset: From 10am to 2pm on August 9th, visit the market to meet vendors, taste and buy some great produce and enjoy the "Rainbow Fruits and Veggies Scavenger Hunt" to win fun prizes.
Merck Forest and Farmland Center, Rupert: PYO berries, wagonette rides, hiking trails, a farm scavenger hunt and family-fun farm chores await visitors! You'll have a chance to meet sheep, piglets and horses and bring a picnic to eat while enjoying the mountain-top views. 8am to 4pm August 3rd-7th and August 9th.
West Central VT-
Golden Well Farm & Apiaries, New Haven: Learn about bees, PYO berries, flowers, enjoy kid friendly activities and try food samples. You can visit from 9am to 4pm August 3rd through 6th and from 9am to 5pm August 9th.
Treleven Farm, Vergennes: Check out this farm from 9am to 3pm August 6th, 7th, and 8th for self-guided tours, nature activities, sheep visits, and paths through the forest and a labyrinth to explore.
Northwest VT-
Trillium Hill Farm, Hinesburg: The farm is celebrating its 10th Birthday on August 3rd starting at 5pm. Take a tour, enjoy farm grown salad, burgers and hot dogs, listen to live music and explore hiking trails.
Two Black Sheep Farm, South Hero: On August 8th from 10am to 4pm, visit Two Black Sheep Farm to build children's bean pole tepees, test your weeding skills, feed the animals, PYO veggies and enjoy food samples and lake views.
East Central VT-
Kiss the Cow Farm, Barnard: Visit the farm from 1pm to 6pm August 8th and 9th to pet and bottle feed calves, learn how to milk cows, collect eggs, water chickens, move the pastured poultry...and more!
The Barn Yard, Roxbury: On Friday, August 7th, from 3 to 8 pm, enjoy kid-friendly activities, scavenger hunts, snacks, a visit to the photo gallery and spots to picnic.
Northeastern VT-
Tangletown Farm, West Glover: Visit Tangletown Farm on August 9th from 11am to 4pm to visit animals and enjoy fun for the whole family.