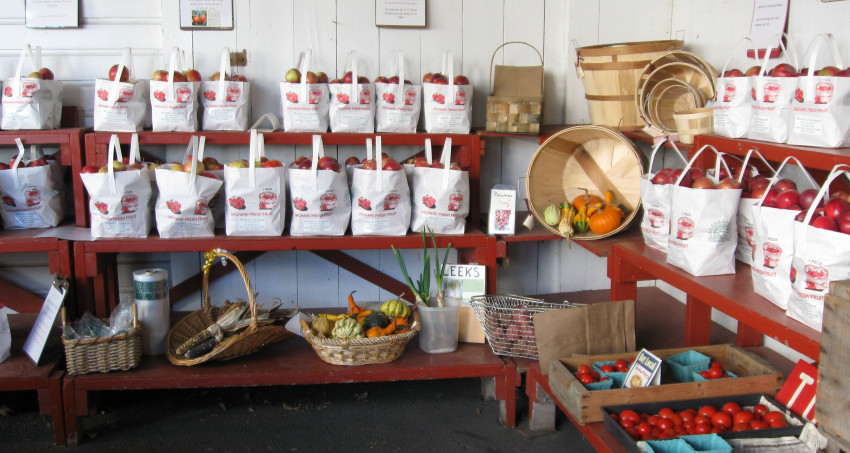 Tue, Aug. 8, 2023 9:00 AM – 5:00 PM
Sample Hackett's Orchard homemade apple crisp, available in 4 flavors- Apple, Apple Raspberry, Apple Blueberry, and Apple Cranberry.
Hackett's Orchard is a family-owned diversified farm and market that has been in South Hero, VT since 1967. We have 50 different varieties of apples, fresh cider doughnuts, apple cider, cider slush, and apple crisp. We sell Vermont maple syrup and many other Vermont products. We also have the ability to ship most of the products we sell.
Related Places (1)