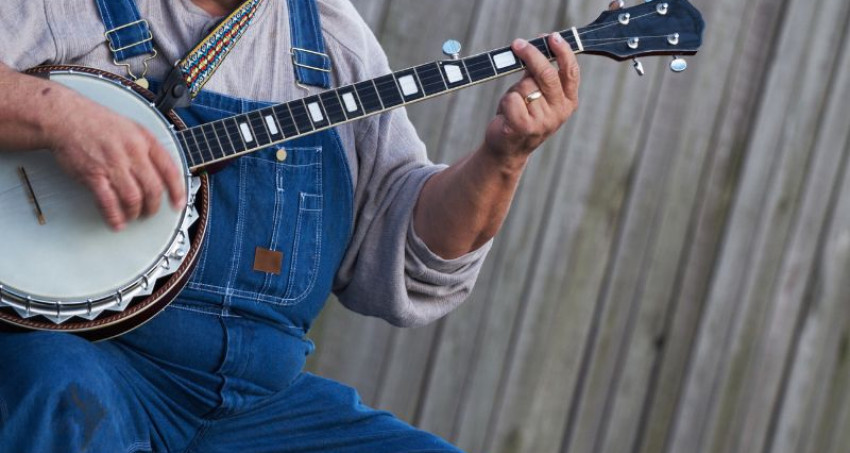 Fri, Jun. 9, 2023 6:00 PM
Enjoy live bluegrass music, paired with fine wines, local beer, as well as delicious cuisine from local food trucks.
The Southern Smoke BBQ truck will be on-site serving beginning at 5:30.
Smokin' Grass begins at 6pm and will present 2 full sets of music.
This is a family friendly event. We have plenty of non-alcoholic drink options 🙂
Everyone over 12 needs a ticket.
More food trucks to be announced soon.
______________________________
Learn about the band:
In the late 1990s and early 2000s, Smokin' Grass were among Vermont's most popular and visible bands. In their heyday, the bluegrass jamband was a staple of the festival circuit and toured nationwide performing in over 30 states. The band's line-up featured pickers who would go on to become some of Vermont's finest, including dobro player Adam Frehm, guitarist Doug Perkins, bassist Mike Santosusso and drummer Caleb Bronz. Matt Schrag first joined Smokin' Grass for their reunion show at Nectar's in 2015 and has been the group's mandolinist ever since.
For this special show at Shelburne Vineyard, Smokin' Grass will perform songs from both of their records, 1998's Take Yer Pick and 2001's In the Barn, as well as new material and concert favorites.
_________________
Review of "In the Barn" courtesy of mrlee.com:
You don't have to be a hippie to enjoy Smokin' Grass. You just have to like good music. Hailing from Burlington, Vermont, Smokin' Grass is a six sided square dance on wheels. Lots of unusual angles and plenty of motion. Tradition too. For starters, all the string players are slick pickers. Nothing like a high speed pluck-o-rama featuring fiddle, dobro, mandolin and acoustic guitar to score big on the old yee-haw meter. But this ain't your granpappy's bluegrass. These kind buds pull inspiration from a corn -cob- not a corn -jug-. Mix in sweet four part harmonies, electric bass and drums, and it's easy to see why SG is at the forefront of the 'new' grass revival currently sweeping America's jam nation.
Touring relentlessly since releasing their '98 debut, -Take Your Pick-, SG has built a loyal, nationwide following of red eyed and smiling new traditionists. And when they're not on the road, SG has been spending a lot of time in the barn. No joke. Owned by Phish guitarist and fellow Vermont scenester, Trey Anastasia, -The Barn Studio-, is an exclusive hang out. It's also where SG recorded their new album.
From madcap scrambles ("The Tow Truck Song," "Mixed-Up Confusion") and jazzy string swing ("Syracuse Stop") to straight ahead Americana ("Open Road," "Cattle In The Cane"), -In The Barn- buzzes from track to track. You heard it here: Smokin' Grass will put a smile on your face.
_________________
From 7Days:
SG are often lumped in the "jamgrass" strain of bluegrass. But their sound differed from that of many of their contemporaries, such as the String Cheese Incident and Railroad Earth, among others.
"I think we were always more of an acoustic band with rock roots, where a lot of other bands were more rock bands with bluegrass influences," Santosusso explains. "Everybody brought different pieces of the American music history to form what we had."
"I think we had something different from the other bands in the genre at the time," agrees Frehm.