Farmers Markets
Farmers Markets (1)
Oct. 26, 2021 — Oct. 26, 2022
Find Your Own
Vermont Adventure
We do our best to keep our food & farm events up-to-date. We recommend checking each event's webpage for the most current details.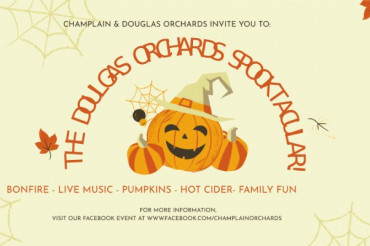 Join the folks at Champlain Orchards & Cidery to bid farewell to an amazing harvest season as well as celebrate Halloween and the closing of our Douglas Farm Market for the season...
A night of spooky family fun, live music by The Plumb...