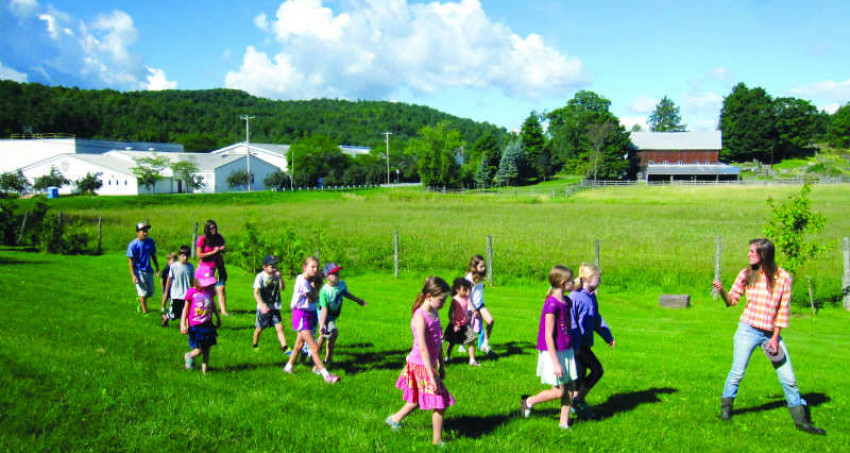 Explore Philo Ridge Farm with a guided tour and learn about their regenerative agriculture practices, including rotational grazing, high rotation vegetable growing, and the importance of compost. Children and families are welcome. 
Tours will be by reservation only Thurs - Sun. Visit their website for more details!
While you're there, order lunch from the walk up window and enjoy a picnic at the very farm where the ingredients are grown! Check out their outdoor dining safety tips in preparation. The Philo Ridge Farm Market is currently open Thurs - Sun. Please refer to their website for updated menu/hours.
Philo Ridge Farm is a beautiful, productive, diversified farm at the forefront of innovation and conversation around Vermont's food system. They support farmers and the local economy, managing their natural resources with a holistic and lasting system of regenerative agriculture, research, education, and inspiration. They want to support food, farmers, and the incredible bounty of the region. Philo Ridge raises Belted Galloway cattle, sheep, pigs, and certified organic poultry, eggs, vegetables, flowers, herbs, and fruit.
Related Events (1)