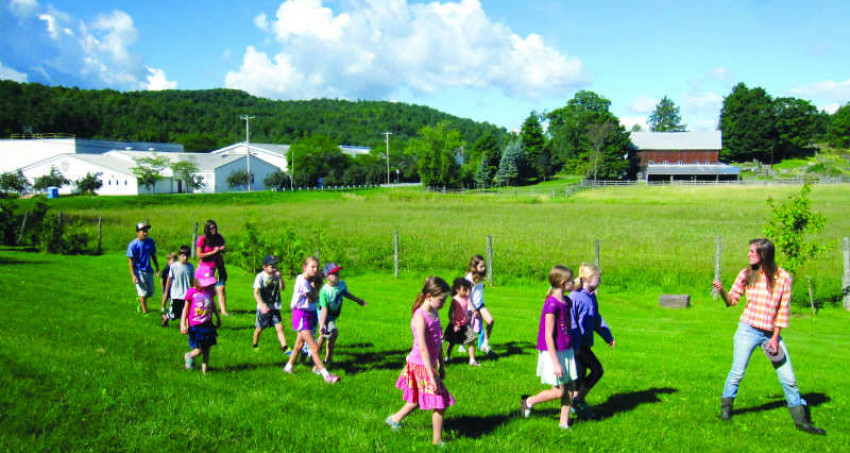 Visit Philo Ridge Farm for a tour of the barns and gardens! Walk along the vegetable and perennial gardens while learning about the history of the farm and how they practice regenerative agriculture.
Tour date/time options:
Thursday, August 12: 11:00am
Friday, August 13: 11:00am & 1:00pm
Saturday, August 14: 11:00am & 1:00pm
There is no cost for tours and no registration is required.
Philo Ridge will also have a self guided, family friendly activity available Wednesday - Saturday, 11:00am - 6:00pm.
Philo Ridge Farm is a beautiful regenerative agriculture farm located in the small town of Charlotte, in Vermont's fertile Champlain Valley. Using innovative, ecologically sustainable practices, we manage four hundred acres of healthy pasture land, forests, and diversified produce gardens. We rotationally graze heritage breeds of livestock and grow certified organic fruits, vegetables, and flowers. Everything we harvest is processed and sold in our kitchen and Market, where we feature a changing menu of seasonal dishes as well as grocery and specialty housewares that showcase Vermont's local artisans and farmers. We are committed to honoring our natural and human environments: we strive to produce nutrient dense foods, provide an exciting learning environment for our visitors and staff, and strengthen our vibrant local community, all while honoring the integrity of the land.