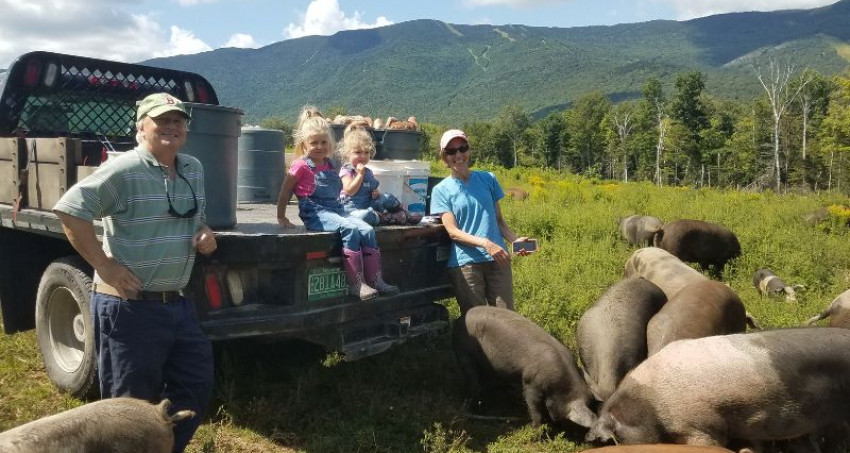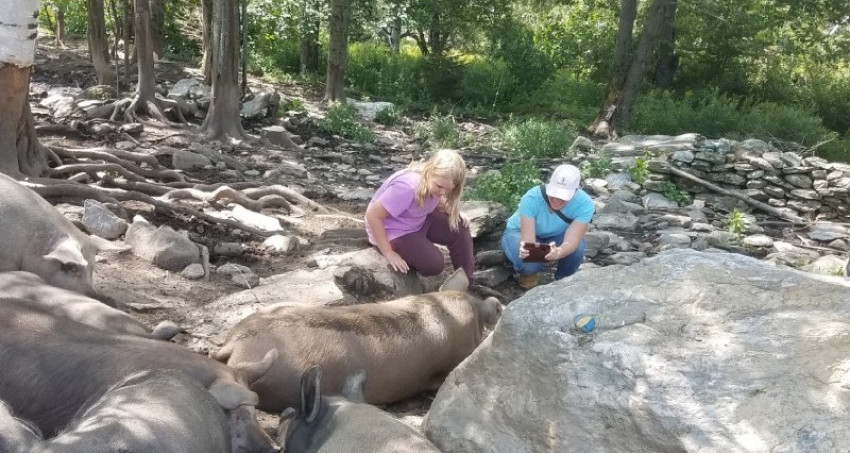 Sun, Aug. 7, 2022 12:00 PM – 2:00 PM
Come to a fan favorite Open Farm Week Event- feeding our Whey fed pigs at von Trapp Farmstead! This year we have moved locations and will be feeding the pigs at our new site on the home farm (251 Common Road, Waitsfield)! We will have organic Red Hen bread, and veggie scraps and maybe some apples, for all to meet and feed our herd of 50 pigs. We will learn about forest raised pigs and management, as well as be able to go in the pig pen and meet the pigs. All who wish to enter the enclosure must be wearing long pants and hard shoes. This is a great event for all ages and it is possible to feed without entering the enclosure. After we feed the pigs, folks can walk up to our farm store and get a free sample of our organic farmstead cheeses and our whey fed pork salami! There is something for everyone in this fun unique event!
The von Trapp family has been making cheese since 2009 to secure a sustainable future for their dairy farm. They have been farming this land using regenerative farming practices since it was purchased by Erika and Werner von Trapp in 1959. At von Trapp Farmstead, it is believed that fostering a relationship between the consumer and the farmer is the best way to re-localize the food system. They offer local, affordable, pasture raised meat to all in their community. The cows, land, and cheese are certified organic and the pig program has many organic inputs but is not certified. Their pork, beef, and cheese are sold year round in local shops and through their CSA program.