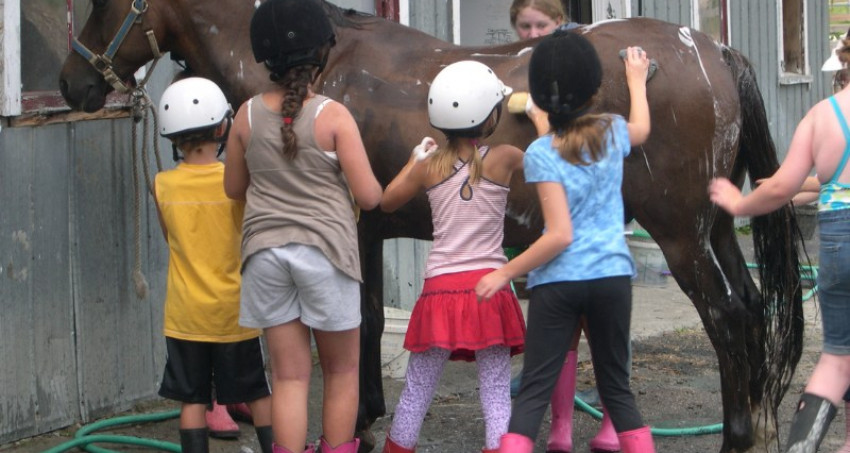 Sun, Aug. 7, 2022 12:00 PM – 2:00 PM
Learn all about horses and ponies, including grooming, tacking up, breeds and colors! Event is free, but there is the option to donate to High Hopes 4-H Club.
Note: Look for the castle and horse sign.
Avalon Teaching Farm, L3C is a place for learning and doing in Fairfax, VT! Horsemanship, learning how to raise livestock, raising livestock and gardening on shared space, and home study support. We offer: Horsemanship Lessons for all ages and all levels including: riding, care, handling, showing, careers, and more! Animal Husbandry classes for many types of livestock for many purposes: poultry, sheep, beef, pigs, horses. Co-op type farm - if you don't have space of your own to raise livestock or have a garden, share our space, and the work, with others! Home Study Support - from curriculum support to actual tutoring or meeting with others to share ideas.
Related Events (1)