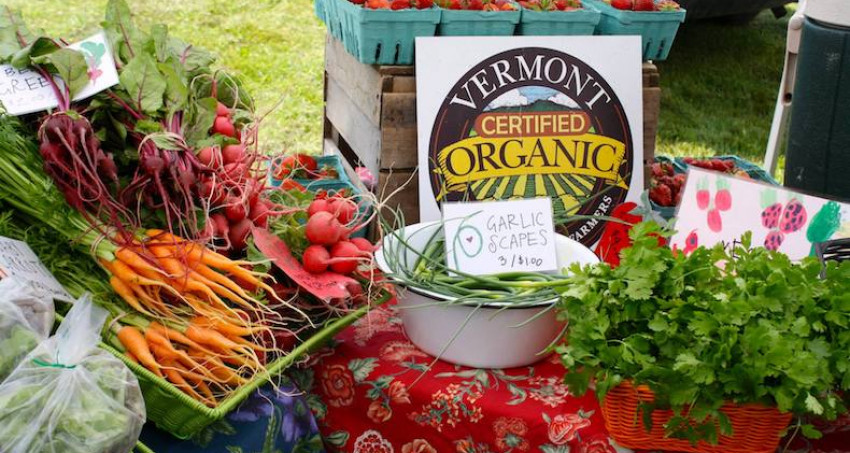 Wed, Aug. 10, 2022 3:00 PM – 6:00 PM
Come join the Champlain Island Farmers' Market for Kids' Day! In addition to their fantastic local vendors, there will be fun kids games and activities to encourage kids to learn about local food including a scavenger hunt, coloring pages, easy kid-friendly recipe ideas to make at home with local seasonal produce, and more! Find the freshest picked produce including seasonal veggies, fruits, herbs, and flowers. The market vendors offer locally crafted pasta, breads, sweets, eggs, honey, craft spirits, and canned delights, not to mention a range of local pastured meats including beef, pork, chicken, and rabbit.
Note: The Wednesday market is located at St. Rose of Lima Church, 501 US-2, South Hero, VT, 05486. The Saturday market is at St. Joseph's Church, Rte. 2 in Grand Isle.
The Champlain Islands Farmers' Market connects the community to local farmers, food, and artisans. There are two weekly markets, Saturdays 10-2 in Grand Isle and Wednesdays 3-6 in South Hero! Visitors find a wide range of locally produced Vermont delights including freshly picked local produce, pastured meats, prepared foods, and beautiful handcrafted items. They believe that fresh food should be accessible to all! EBT food/3SquaresVT accepted with a Crop Cash match for the first $10 of benefits per market to spend on fresh fruits, veggies, and herbs. Farmers also accept Farm to Family Coupons.
Related Places (1)