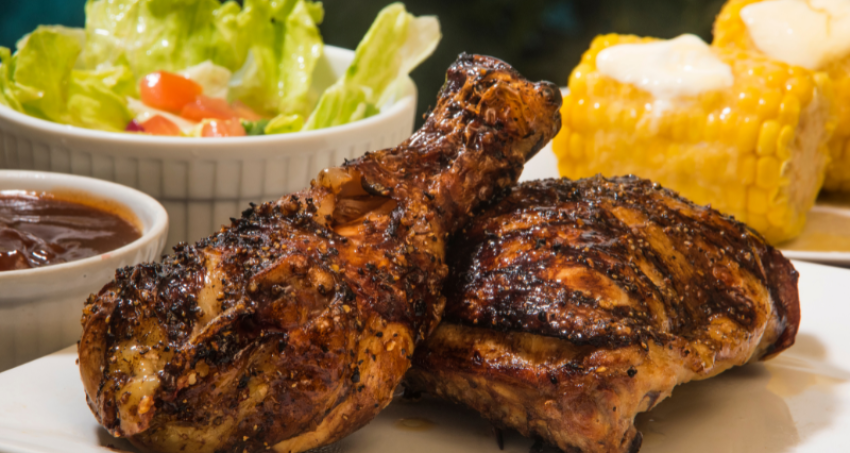 Wed, Aug. 9, 2023 6:00 PM
During Vermont Open Farm Week, Killeen Crossroads Farm will host a Southern-Inspired Chicken BBQ. Chicken from the farm will be marinated in buttermilk, then grilled and basted with homemade BBQ sauce. Your plate will also include the traditional Southern sides: baked beans, squash casserole, slow-cooked collards, mac & cheese, and a biscuit. Dessert will be cobbler with housemade vanilla ice cream using our eggs. Tables will be set for you to enjoy your meal but you are also welcome to bring a picnic blanket.
Registration is $35.00.
Killeen Crossroads Farm is a family-owned 20-acre farm that produces poultry, eggs, beef, and vegetables, particularly Asian vegetables. They operate a farm stand year-round and host upscale dinners and events highlighting their multi-cultural roots. They are particularly known for their eggs from their 200+ free-range chickens.