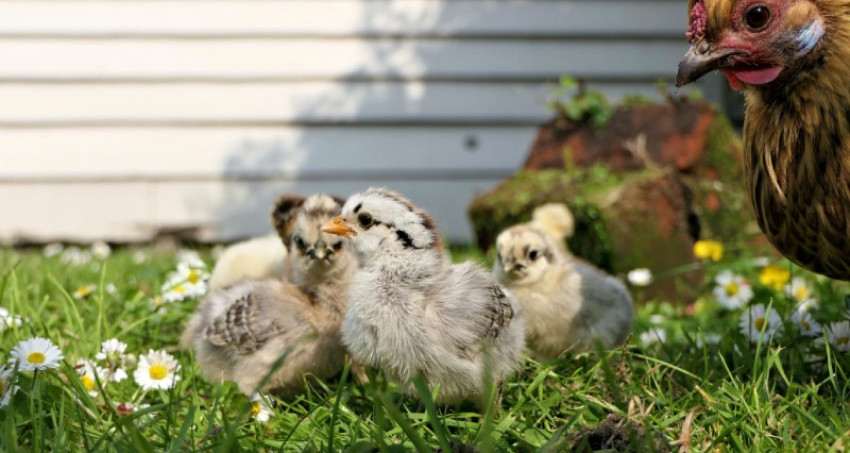 Mon, Aug. 10, 2020 12:00 PM
Join Farmer Nicolle of Sugar Feather Farm as she goes live on Facebook on Monday, Tuesday, and Thursday to share more about the rare, unique, and heritage types of fowl raised on the farm! Each Lunchtime Live will last for about 15 minutes. Specific topics are outlined below:
Monday: Sugar Feather Farm Background & Heritage Breed Fowl - Learn more about how the family got involved with farming, heritage breeds of fowl, and what's happening right now!
Tuesday: Egg Factoids and Fun for Kids - Nicolle will share a variety of egg colors and explain how the colors come to be, the breeds they come from, and the sizes of the eggs! She will also share some super cool and fun facts you didn't know about eggs, as well as some silly fowl breeds - sure to be fun!
Thursday: Raising Heritage Breed Fowl Q&A - Ever wondered how to care for heritage and unique fowl breeds for yourself? What types of fowl would work well for your environment and situation? This is the perfect time to ask a farmer in Vermont. Nicolle, the fowl guru, will answer your burning questions.
Tune in here: facebook.com/DigInVT.
Click here to sign up for Sugar Feather's newsletter!
Sugar Feather Farm specializes in rare, unique, and heritage types of fowl including chickens, ducks, turkeys, guineas, geese, and quail. They sell their hatching eggs, babies, and teenage fowl directly to consumers. Customers purchase these birds for their home, business, farm, school, or events. They can be pets or producers. They are available for on-farm pickup or delivery all over the USA. They also offer some value added products like non-GMO fresh fowl feed and honey from their own bees. They also do consultations and will eventually do classes. Not your average fowl farm, Sugar Feather has unique farming practices that customers love. Check out their robust website with full e-commerce available.