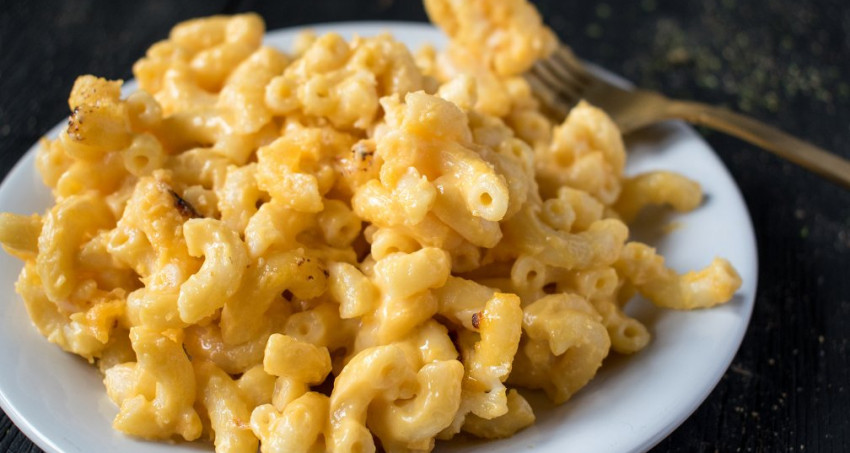 Sat, Aug. 13, 2022 12:00 PM – 3:00 PM
Join for the 1st Annual Mac n Cheese Fest at Lavender Essentials! Some of the area's best restaurants and food purveyors will be dishing up their best Mac n Cheese for visitors to try! Ticket includes samples of each Mac n Cheese, entry for door prizes and the opportunity to vote for 3 categories: Best Tasting, Most Unique, and Crowd Favorite. There are prizes for each category.
Come to the Cheesiest festival all year! Lavender Essentials will be offering a variety of cheeses with lavender honey drizzle and lavender maple syrup for an even cheesier adventure! Eden Specialty Ciders will be joining, too! Try their Eden Ice Specialty Ciders, and purchase your favorites.
Tickets are $15. There will be a 50/50 raffle to help with farm expenses. $1.00 of every ticket sale will be donated to the Halo Foundation.
Applicants may enter the Mac n Cheese Fest for free. Applicants must make a minimum of 3lbs of Mac n Cheese. Samples need to be 2-3 oz, and applicants must provide sample cups and forks, a chaffing dish, and a heat source. To enter, email, [email protected] Questions contact Michele at (802) 323-3590
Come early and cheer on the runners and walkers at the annual Lavender 5K which starts at 10:30am
Lavender Essentials of Vermont promotes awareness of specialty crop farming, and enjoys educating the public about agricultural management, and the farming culture of Vermont. They believe in the health benefits of essential oils, lavender, and aromatherapy practices, and encourage personal wellness through education. They aspire to create a viable, sustainable farm-focused business that can be passed on to their children, continuing the family's farming legacy.
Related Events (1)
Related Places (1)