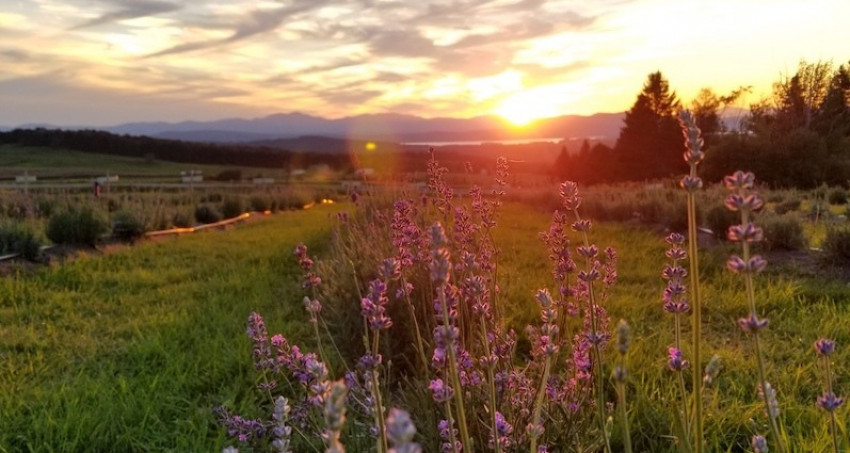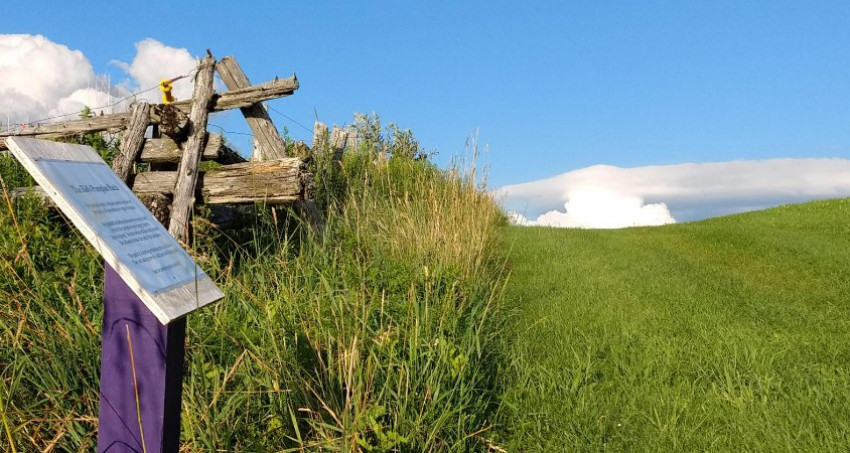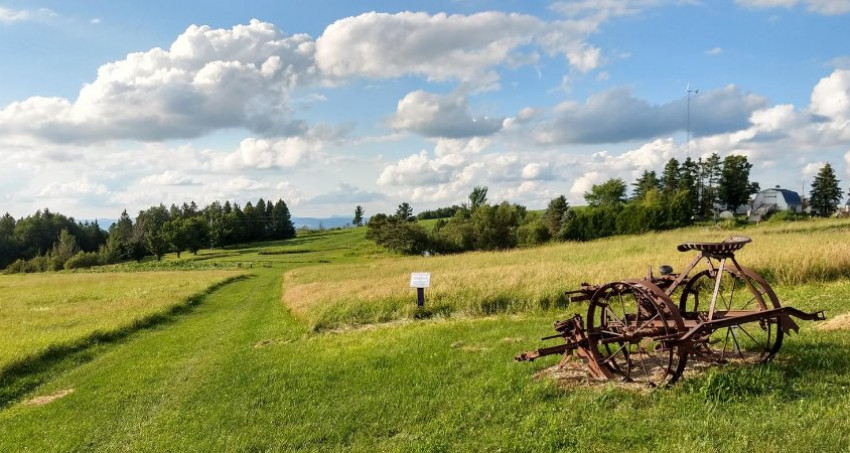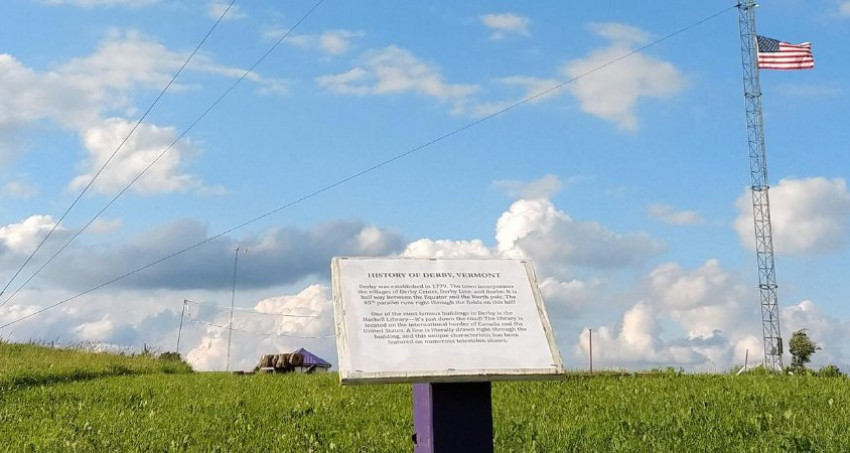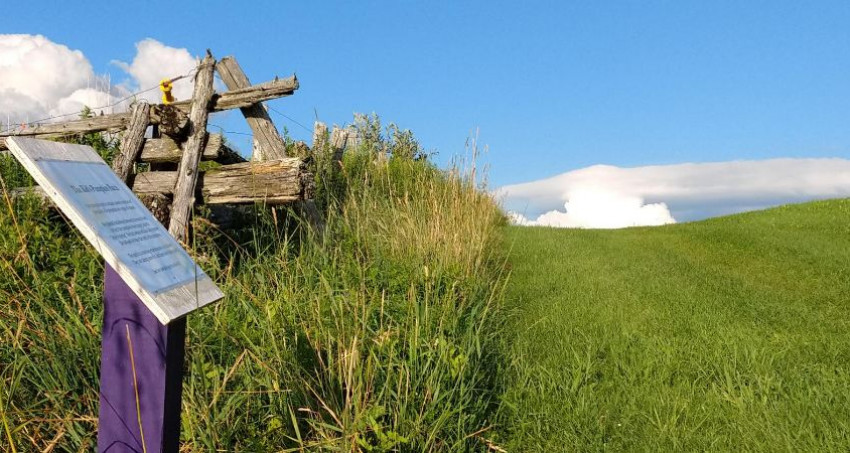 Lavender Essentials of Vermont is a lavender farm nestled in the Northeast Kingdom. They are open during the bloom season (June - Sept) for U-pick lavender, yoga, high tea, monthly farm meetings, various wellness classes, romantic date nights, star gazing experiences, interactive farm tours, wine and cheese tastings, and much much more... Visit their website to learn more and start planning your perfect weekend getaway, or summer adventure with the kids. The folks at Lavender Essentials also grow vegetables and have whatever is in season available at the gift shop. They also sell lavender plants!
Enjoy a Walk on the Farm
Take in 360 degree views of mountains, lakes, and Canada. A labyrinth, informational placards, seating areas, volleyball, badminton, and kite flying are all possible on the farm!
Map
Their trails are mowed paths around the farm. There is no map. Paths are wide enough for a car to travel, and there are acres and acres of open land to wander if the trails seems crowded.
Wheelchair Accessible
No
Pets
No Dogs.
Extra Info for Walkers
There is a porta potty on site.
Please park by the Gift barn at the entrance.
There is some cell service depending on your carrier.
There are inclines, fields are uneven, and there are bee hives on the property.
From The Blog