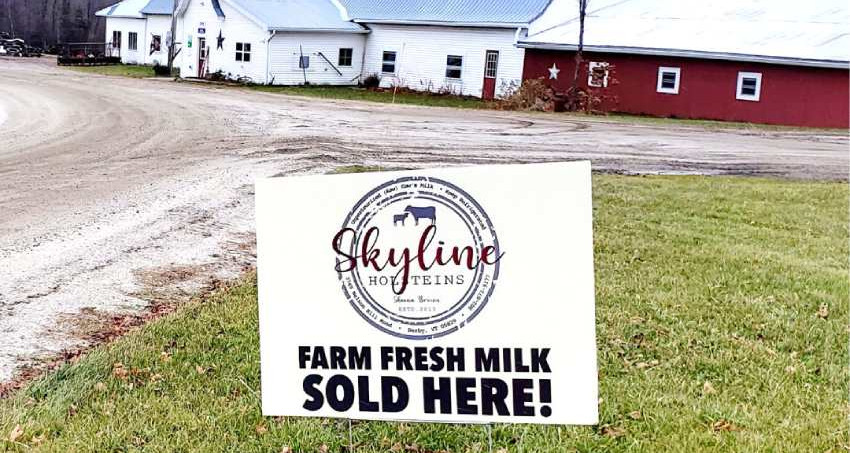 Skyline Holsteins is a small, family oriented Vermont dairy farm located in the rural mountain landscape of Derby, Vermont. The family's cows primarily consist of registered Holsteins, however they have Jerseys and Brown Swiss, as well. They meet all Grade A requirements that allow them to ship milk conventionally and take pride in theirGold quality milk award certificates.
Visit the farm store for farm fresh (raw) milk, eggs, honey, and maple syrup. Meet the cows and farmers and enjoy the beautiful mountain landscapes of Vermont.
We are a working dairy farm, that offers a relaxing and educational experience for Vermonters and visitors. It's fun, informative, and good for you, too. Take a break and come visit us!
Skyline Holsteins
3749 Nelson Hill Rd
Derby, VT 05829
802-673-9177
Hours of Operation
Daily; 8:00am - 8:00pm
Best Season to Visit
Spring, Summer, Fall, Winter
Email
Find Skyline Holsteins on Facebook