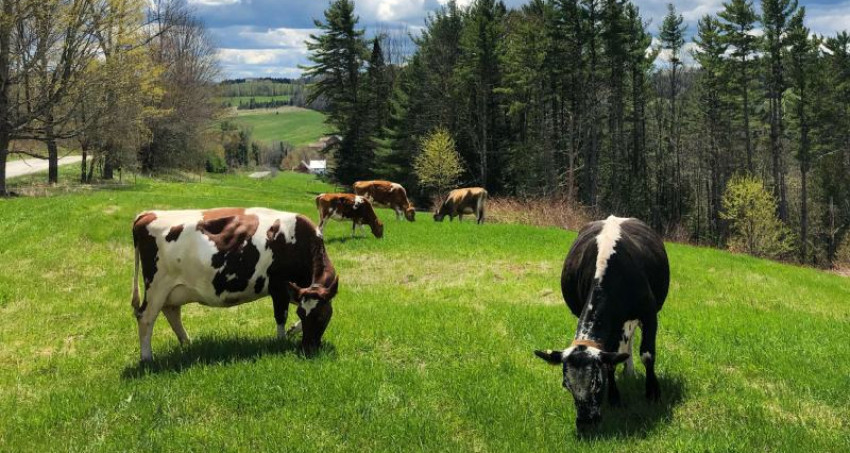 Sun, Aug. 15, 2021 12:00 PM – 6:00 PM
Have you ever toured a micro dairy? Meet the cows and see how Sunday Bell's milk is produced. Sample their fresh raw milk with a warm cookie and experience one of Vermont's quintessential foods for yourself.
Sunday Bell Farm is a diversified mirco dairy. They produce raw A2/A2 cows milk as well as 100% grassfed beef, rose veal, milk-fed pork, pastured broilers, and free range eggs. All of Sunday Bell's animals are fed and raised organically. Their farmstore is open dawn to dark seven days a week.