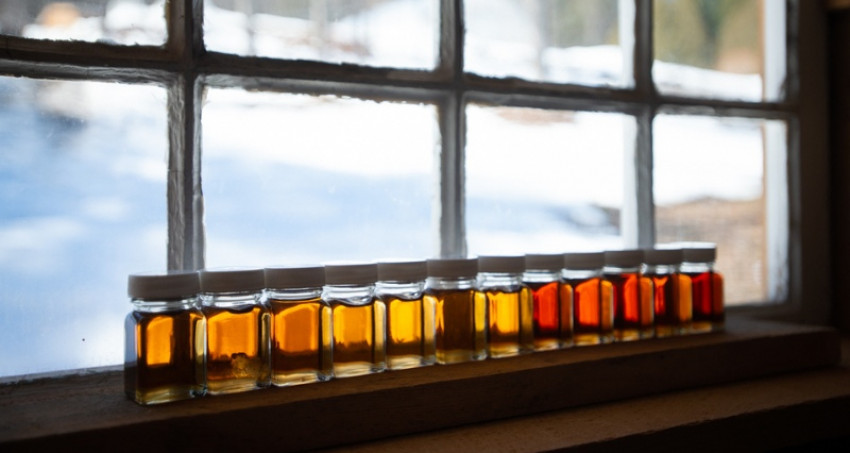 Sun, Aug. 7, 2022 10:00 AM – 4:00 PM
Visit Maple Flower Farm and enjoy a stroll through the beautiful gardens on your way to the rustic sugarhouse. Visitors will have a chance to taste the unique flavors of pure maple syrup crafted on six small family farms! The farms are all located in central Vermont and are part of the Maple Farmers collective. The small-batch wood-fired maple syrup is traditionally made without reverse osmosis. Cory Krieg will be on hand to answer your maple sugaring questions and discuss Maple Farmers. Liz Krieg will be in the flower workshop sharing her flower farming expertise gained over the last four decades of work in the green industry. The event will be rain or shine with parking along the quiet dirt road.
Note: Don't let GPS send you up the Oxbow Road from East Bethel!
Maple Flower Farm is a small family farm nestled in the rolling hills of Central Vermont. They make pure maple syrup, grow cut flowers, offer workshops, and host intimate events. Their maple syrup is traditionally crafted and sold online through Maple Farmers, the collective of small maple producers that they founded and operate. In addition to maple syrup, their high-end floral crops are sold to florists and wedding designers across New England. They have been educating in the floral industry for over 30 years and love to share their knowledge during workshops and events.
Related Events (1)