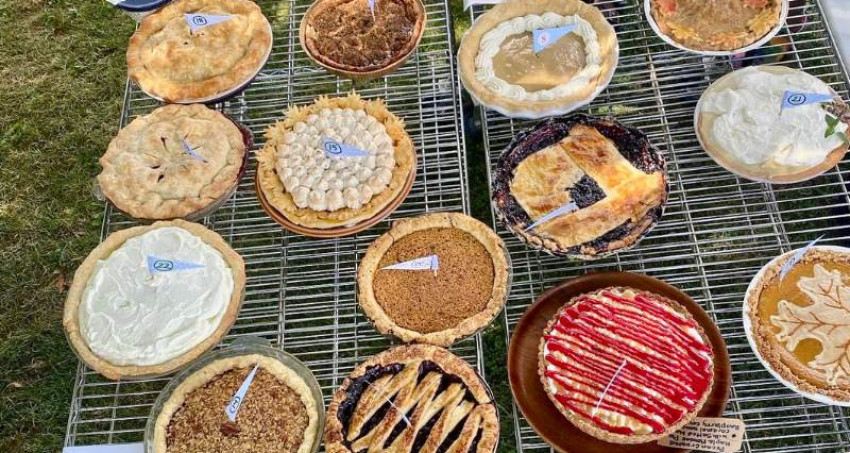 Sun, Aug. 6, 2023 2:00 PM – 12:00 AM
Sit back and picnic while you watch the 2nd Annual Great North American Maple Pie Contest go down! Activities will include: pie contest with local celebrity judges, pie throwing, and of course eating pie and ice cream! The winner of the pie contest will receive a year's supply of maple syrup and other pie themed prizes! Lawn games, pie themed music, and fun for the whole family!
Please bring cash to participate in the pielicious activities! A portion of proceeds will go towards the Vermont Farmer's Food Center.
Participants need to register only if they are submitting a pie to be judged. Please use this link to enter your pie: https://docs.google.com/forms/d/e/1FAIpQLSdirImBnqaXHKQtK7SCnrofWS2ASiP-27LVtCLQRw-FZ9szng/viewform
Baird Farm is a small family farm that produces organic Vermont maple syrup and other maple products. The farm has been in the family for 100 + years! The Baird's tap over 14,000 maple trees on their 560 acre hill farm. The farmstore is open for visitors Wed - Monday from 9-5. Closed Tuesdays. Maple tours are offered year round which is a great educational opportunity for visitors to learn about all things maple. Some of their most popular value added products include their infused maple syrups and their Farmhouse Maple Ketchup.
Related Places (1)