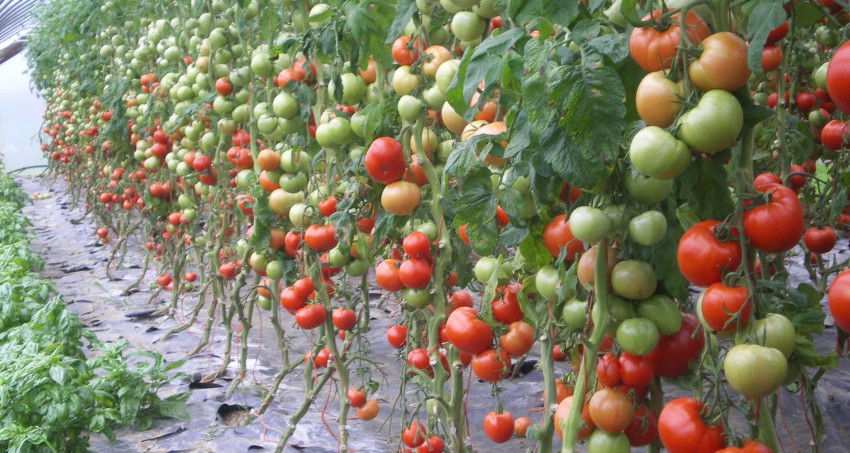 Sat, Aug. 12, 2023 4:00 PM – 12:00 AM
2nd Annual Cate Farm Tomato Trot 5K fun run/walk at 4pm, and Farm Social following at 5pm. Come run/ walk around Cate Farm! The Tomato Trot 5K is a scenic trail run/walk through farm fields and on woods roads, around the borders of Cate Farm. The first kilometer snakes along the Winooski River and is relatively flat; the rest of the run is over small rolling hills. Each runner/walker will receive a pound of Cate Farm tomatoes upon finishing the 5K, and anyone 65 or older who beats Farmer Richard's time gets 2 pounds of tomatoes! (FYI, Richard is not that fast:) Tomato Trot 5K registration fee is just $10 before August 1st, $15 after August 1st. Sign up at catefarm.com. All runners and walkers must pre-register online. The course record stands at 20:33 (2022). First place runner will receive 10 pounds of tomatoes, 2nd place 5 pounds, 3rd place 3 pounds. 5pm Farm Social: After running or walking the 5K loop, celebrate with friends and neighbors and munch on some yummy snacks.
$10 before August 1st, $15 after August 1st. Online registration strongly encouraged. Sign up here: https://www.catefarm.com/tomatotrot5k

Cate Farm has been been growing organic plants and produce for central VT for 42 years! We are family owned and operated, and grow everything we sell from seed here in East Montpelier, VT. Cate Farm's mission is simple: To grow the highest quality plants and produce for our community, at a price that is fair to both customers and farmers alike.