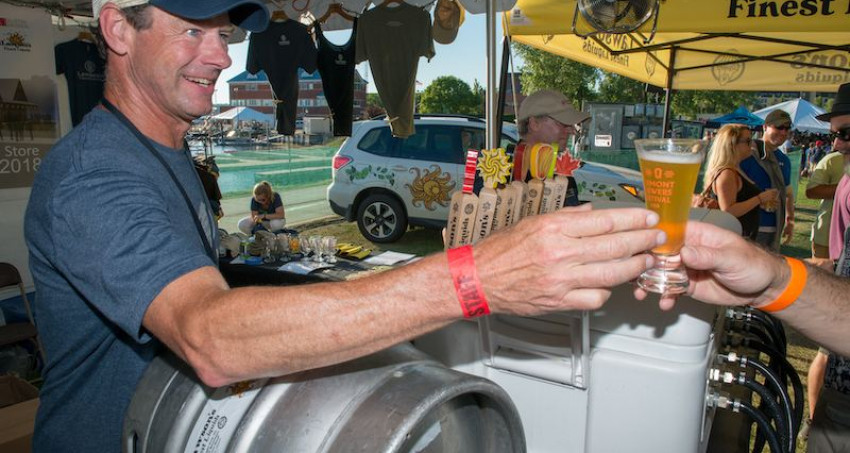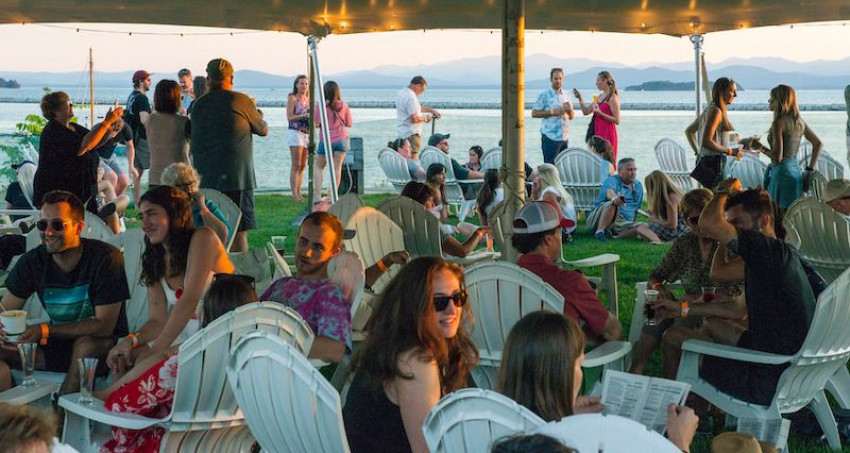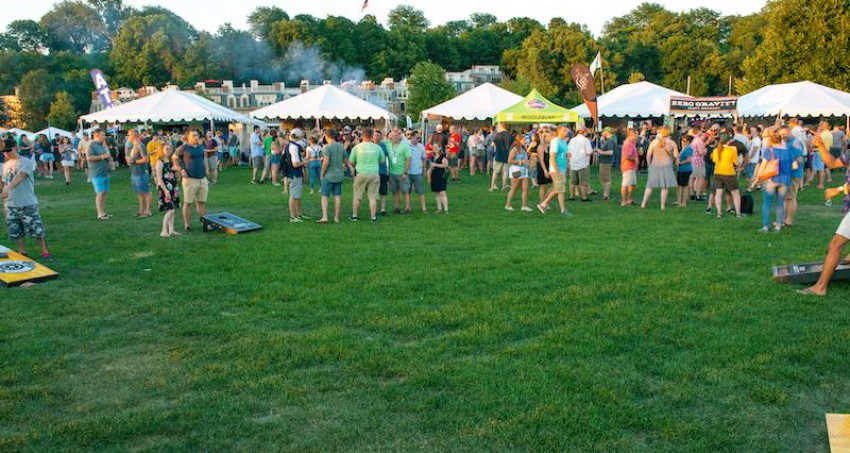 Jul. 21 — 23, 2022 12:00 AM – 12:00 AM
The Vermont Brewers Festival is one of the premier beer festivals in the world, held on the waterfront of Lake Champlain overlooking the Adirondack Mountains, on the third weekend of July. It is the only festival hosted by the brewers themselves and will feature many beers to sample including, many brewed exclusively for our festival. Enjoy live music, local food trucks, and food and beer pairings.
Thursday, July 21 5:30pm – 9:30pm
New for 2022! A farm-to-table tasting session on the Burlington Waterfront, featuring ten Vermont brewers plus vendors providing local Vermont products to sample and purchase. In addition to the tried and true Vermont beers you love, enjoy one-time specialty brews featuring local Vermont products, from hops to malt to ingredients totally unexpected. Please join us for this smaller, more intimate, and local-inspired session for just $35 per admission, which includes 15 tasting tickets
Friday & Saturday, Weekend Passes (July 21 & July 23)
Smaller Sessions. We will have fewer tickets available for each session. Waterfront Park is a huge space, we want people to spread out enjoy all this beautiful space
| Friday VS. Saturday Tasting Sessions. Perviously you just had to choose what day and time you wanted to attend the festival. This year we'll have a set of brewers featured at our Friday sessions and a set of brewers featured at our Saturday sessions. It's impossible sample all the beers at one tasting session, why not come spend the weekend sampling beers with us on Friday and Saturday to really experience all of what our brewers have to offer.
Brewers. Having the brewers attend two tasting sessions rather spending the entire weekend on the waterfront for four sessions will help ease the stress of running business and being at our event. Many brewers are still very much understaffed. We don't want to overwork our brewers, but show how much we appreciate them
Beer Tasting Badge and Choose Your Pour Size. Each attendee will be handed a tasting badge instead of tasting tickets this year. Each badge has 15 hole punches. You may choose your sample size. You receive 15 beer samples with admission. 1 sample/hole punch = 3 oz 2 samples/hole punches = 6oz 3 samples/hole punches = 9oz. Beers over 8% ABV require additional hole punches.
Session 1

Thursday, July 21
5:30pm – 9:30pm
Session 2
Friday, July 22
12:00pm – 4:00pm
Session 3
Friday, July 22
5:30pm – 9:30pm
Session 4
Saturday, July 23
12:00pm – 4:00pm
Session 5
Saturday, July 23
5:30pm – 9:30pm