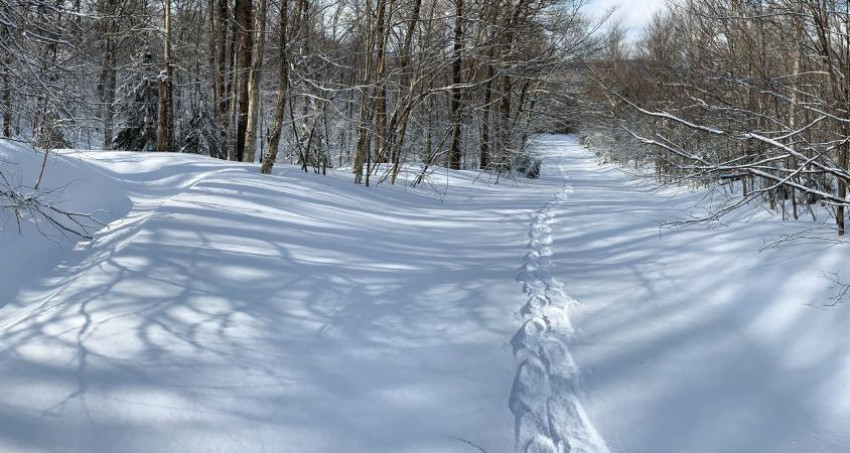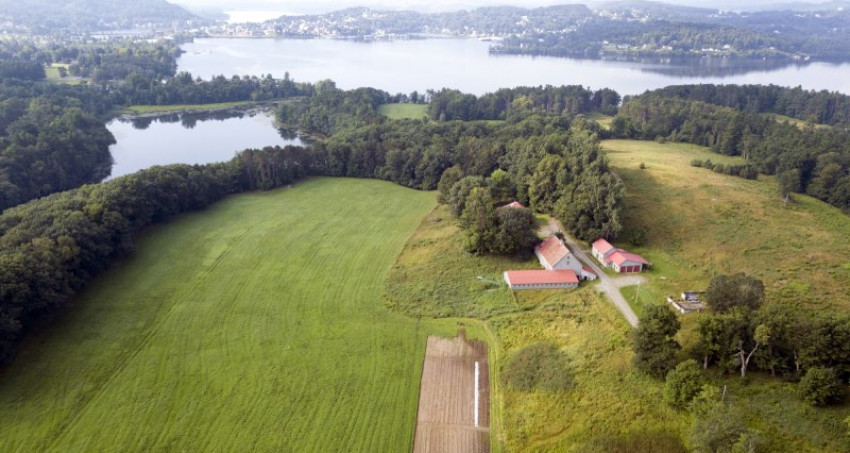 Bluffside Farm is on Lake Memphremagog in the City of Newport, near the Canadian border. It has farmland, woodland, a sandy beach, and is incredibly scenic with views across the 31-mile long lake. Walkers enjoy trails through fields, woods, and shoreline and birdwatchers can catch sight of nesting eagles.
See their website for directions and recreation rules & guidelines.
Enjoy a Walk on the Farm
The informal, moderately difficult trail system at Bluffside Farm includes open farm fields, mature woodlands, and a mile of natural sand beach on the shores of Lake Memphremagog. Take in the wonderful landscape views and enjoy the plentiful wildlife - deer, osprey, and eagles are regular sightings!
Winter Activities
Cross country skiing and snowshoeing are also enjoyed during the winter months. Ski trails are hosted on the farm in partnership with the Memphremagog Ski Touring Foundation.
Parking, Trail Info, & Maps
The parking area for walkers is located at the sugarhouse at the intersection of Bluff Road and Scott Farm Road. There, you'll find a kiosk with a trail map on it. You may also access the map online by clicking here.
Please see the winter trail map here (PDF).
Pets
Dogs are welcome, however they must be leashed and cleaned up after.
Amenities & Other Info
Bluffside Farm is owned by the Vermont Land Trust.
You'll likely have some cell phone service depending on your carrier.
There is a seasonal port-o-let located at the parking area. Other bathroom facilities are at the nearby Prouty Beach Recreation Area.
You will be able to ride your bike or walk directly from downtown Newport and its many restaurants and shops once the bike path connector is completed during the spring of 2021.
Off Limit Areas
Hayfields are off limits during the summer time to protect the farm's hay crop. In addition, please be aware that there is an off limits area with signage to protect eagle habitat during nesting season, however trails are designed to avoid this area year round.
Wheelchair Accessible
A new ADA accessible bike path connecting two existing ADA accessible bike paths will be completed in the spring of 2021.
Bluffside Farm
171 Scott Farm Rd
Newport, VT 05855
Hours of Operation
Mon - Sun; dawn - dusk
Best Season to Visit
Spring, Summer, Fall, Winter
Website