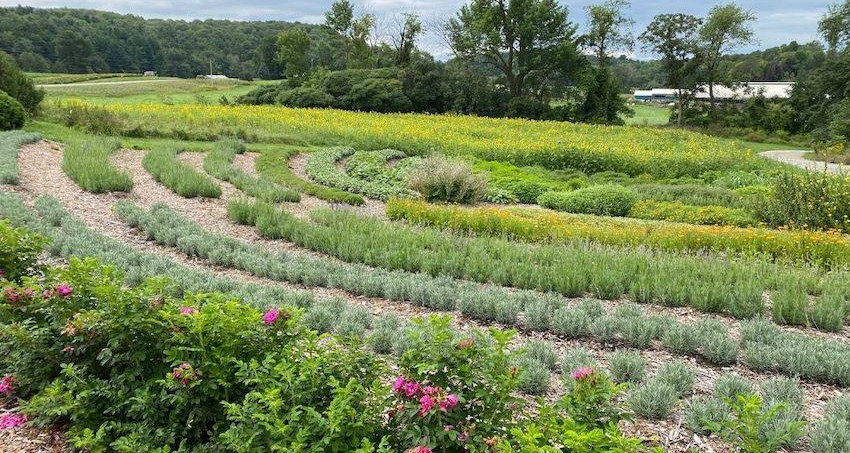 Smell the herbs, taste the honey and tea, and see how artisan soap is made! Farm Craft VT is a Seed to Soap herb farm growing over 50 varieties of herbs and flowers, distilling essential oils, pressing sunflower seed oil, and raising bees for honey and beeswax.
Soaps, lotions, herbal teas and many other botanical products are handmade from farm grown materials, in small batches on the premises in their Farm Lab. Products can be purchased online through their website as well as on the farm in the charming Farm Gift Shop, which is open daily 9-6. Visitors can do a self-guided tour of the herb garden or can sign up for one of the weekly farm tours or educational workshops
Book one of their four tent sites on the farm through Hip Camp. Open Mid-may through Mid-October. Three sites are equipped with spacious 16' Belle tents, comfortable beds (queen and two twins), and access to an off-grid bathhouse (wood-fired hot shower). One site is a BYO tent. All sites have firepits (steel or Breeo cooking firepits), picnic tables, access to composting toilets. Come stay for a weekend, take a tour, visit the Burlington waterfront, Shelburne Farms and Museum, and so much more!