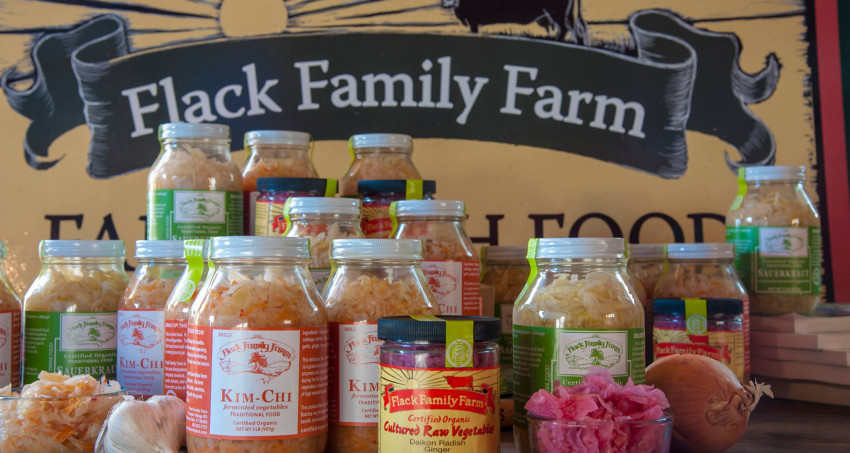 Flack Family Farm, in the Vermont hills, is a biodynamic farm using organic practices. Natural minerals and planned grazing with American Milking Devon cattle rejuvenate the soil, sequester carbon and yield nutrient dense foods and medicines including milk, grass fed meats, eggs, fermented vegetables (sauerkraut and kimchi / kim-chi), and herbal tinctures. They offer educational opportunities, farm visits, and seminars on nutrition, growing and preparing nutrient dense food, diversified farming and fermentation.
Flack Family Farm
3971 Pumpkin Village Rd
Enosburg Falls, VT 05450
802-933-7752
Hours of Operation
Call for appointment : 802-933-7752.
Farm food is for sale at farm house throughout the year. Arrangements can be made to see the cows, the dairy, and the gardens. Willing workers are welcome.
Website
Email
Find Flack Family Farm on Facebook