We asked Tom Madarasz, fulfillment coordinator at Shacksbury Cider for his expert opinion on all things cider and Thanksgiving. Turns out, cider brings your locally sourced Thanksgiving to the next level! From cocktails, to appetizers, the main meal, and dessert we have got you covered with your local cider pairings for this holiday. Use the ideas below for a starting point, but be sure to check out all the local producers on DigInVT. Find local ingredients for your holiday dinner with our Thanksgiving Farmers Market blog.
Cocktail:
Cranberry Sauce Cocktail:
Add a spoonful of cranberry sauce (not the canned stuff), ½ ounce cinnamon simple syrup, ½ ounce lemon juice, 1 ½ ounces whiskey (Appalachian Gap Ridgeline) or gin (Wild Hart Gin). Shake, and top with Shacksbury Classic.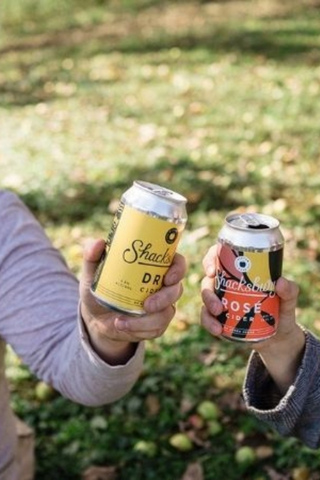 Appetizers
Cheese Board:
The Shacksbury Vermonter is the perfect pairing for your cheese board. Tart with notes of Juniper and a touch of dry to help pair with cured meats and Cheese. Tom suggests you use the Von Trapp Farmstead Mt. Alice on your cheese board.
Baked Brie:
Champlain Orchards Farmstead pairs excellently with a baked brie as the semi dry and crisp cuts through the richness of the brie cheese.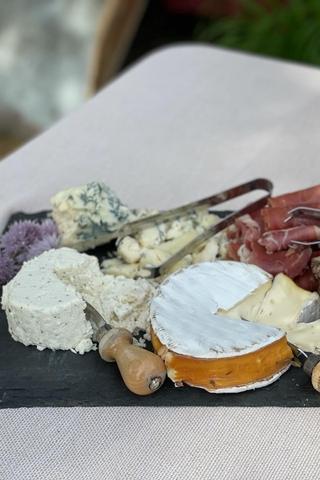 Dinner
Sweet Potato Casserole:
Champlain Orchards Kingston. Bone dry and refreshing made from Kingston black and other heirloom apples. It is slightly tannic to cut through the sweetness of the casserole.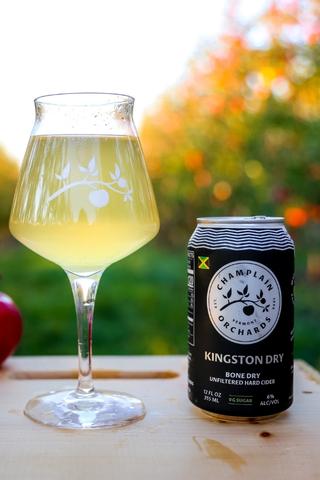 Green Bean Casserole:
Shacksbury Arlo. A basque style cider that's dry and funky and plays with savory foods well. Pick up a porron (spanish cider decanter) and pass it around the dinner the table.
Dressing:
Citizen Cider Lake Hopper. Dry and hoppy, cascade hops add a touch of citrus that plays well with the rich herbs and butteriness.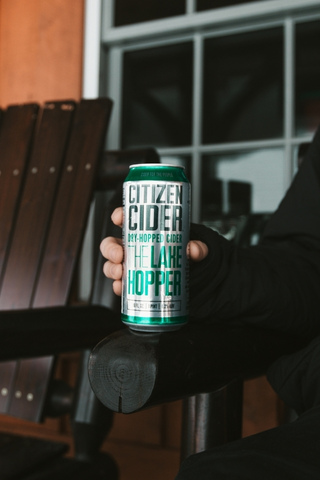 Turkey:
Wild Branch The Spinney. A wild foraged cider for the Northeast kingdom. Bright and acidic with nice tannic notes.
Entire Meal:
The Shacksbury Luna is very food friendly. It is high in acid to cut through the richness of all the sides but balanced and delicate with the turkey. Balances the thin line between cider and wine with the addition of la crescent grapes and tannic apples.
Fable Farm Emanatio, a wild foraged and organic apples fermented to be fresh, crisp and tart and will keep you coming back for more.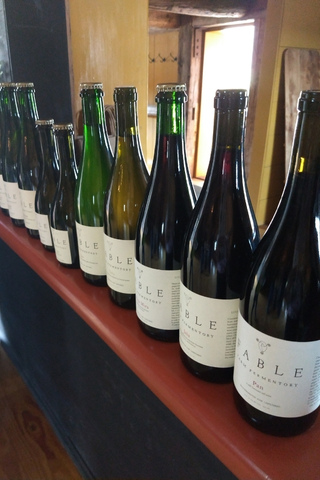 Dessert
Pumpkin Pie
Shacksbury Classic. Notes of vanilla and oak with a touch of sweetness help make this cider worthy for anytime. The baking spices of the pie play nicely with the cider as it has enough acid to cut the richness and not bog you down at the end of the meal.
Apple Pie
Eden Cider Heirloom Ice Cider. Made with the traditional Quebec method, cold concentrated and fermented, making this cider well balanced between sweetness and acidity. Notes of baked apple makes sense to pair well with apple pie.