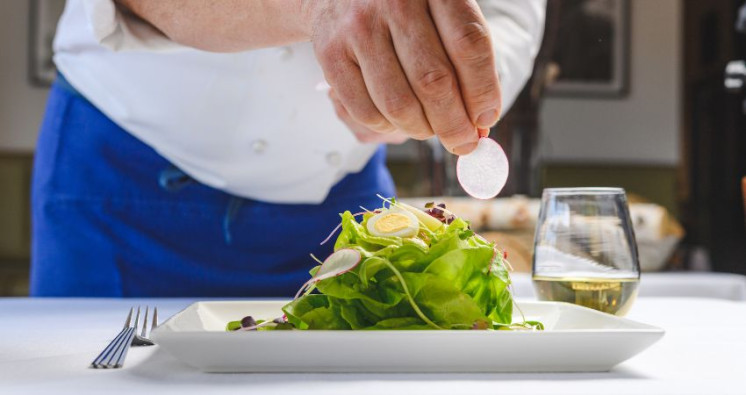 Bistro De Margot of Burlington houses many of the characteristics of a great Vermont restaurant. Owner and chef Herve Mahe's dedication to uplifting local food and flavor speaks to the partnerships that make the Green Mountain State's food that much different. And, even further, Bistro De Margot holds the valued title of a Gold Barn restaurant over at Vermont Fresh Network. These restaurants are going above and beyond to center local food on their menus.
Ambient natural light, mouthwatering escargot, and the final touches on a fresh salad make up a few of the featured moments captured in this iteration of "Pic Five." Looking for a great atmosphere and even better food? Bistro De Margot might be the next dinner spot for you… Owner and chef Herve Mahe answered a few questions about the overall experience of his restaurant below…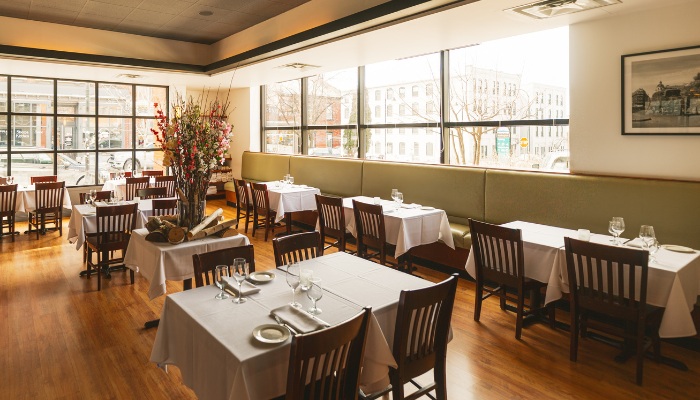 How do you center your relationship with local farms in your business model?
Herve Mahe: During Vermont's "short season", Bistro de Margot uses about 90%+ local farms for vegetables from mainly 2 farms, 1000 Stones Farm and Reap & Sow farm. They are producing awesome vegetables, super tasty, and our guests notice it; we have had many comments about the taste of the vegetables we put on our plate. I actually look at what is available before changing the menu so we can showcase the best of the season.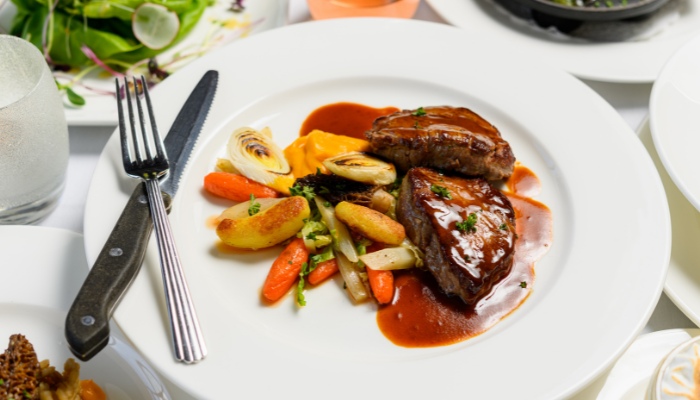 What is the experience like in your restaurant?
HM: We are trying to provide a "Dining Experience", we want to deliver a time where our guests can take a little voyage to France, where they can take a time out of their busy life and pause while enjoying dinner.

What is your favorite thing on the menu?
HM: Since the pandemic we are offering a shorter prix fixe menu which allows us to stick to the seasons. This menu changes every 2 to 3 weeks, so everything I have on the menu is my favorite of the time. Then weather, mood, light outside, product availability change and so does the menu.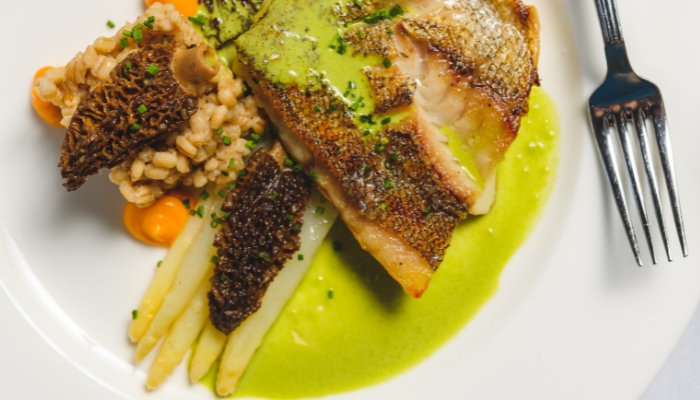 What are you excited to bring to the menu as the summer comes around?
HM: I am looking forward to seeing local vegetables come into play and increase Bistro de Margot collaboration with local farmers. Getting baby vegetables is always great, their flavor, their look make our dishes better!
For this blog series, featured restaurants are introduced through a series of five photos taken by the talented Winter Caplanson of New England Food and Farm. Caplanson's photography does diligent work to capture the unique movement of the food world. This series, entitled "Pic Five," both uplifts the experience of local restaurants and celebrates the great role of culinary photography.