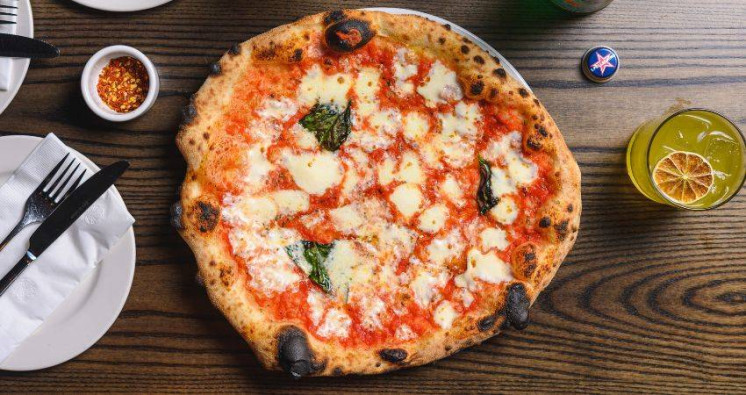 Pizzeria Verità brings some of the best pizza to the Vermont food scene. Whether it's topped with spicy Calabrian chilis, savory Prosciutto di Parma, or an unbeatable mozzarella, their pizzas offer great Italian taste in impressive local ways. Pizzeria Veritá is yet another one of Vermont Fresh Network's valued Gold Barn members. Diners can trust that they are going above and beyond to center local food on their menus.
The dynamic open kitchen and bar make Pizzeria Verità a favorable spot to celebrate, dine, and relax. Their location right off of Church Street is an ideal location for those in Burlington, though the pull of their tasty food is reason enough to come on over to Chittenden county for a great slice. Looking for some pizza that will drop you right in Italy? Pizzeria Verità might be the next dining spot for you. They took some time to answer questions about the experience of the restaurant below...
How do you center relationships with local farms in your business model?
Pizzeria Verità: Our connection to local farms and food producers has been an integral part of our mission from day one. It's important to us as a member of the local food community to support our growers and it's important to our guests as well. Using local food products is also a fundamental aspect of Italian cooking – wherever you go in Italy, people are cooking what's currently being harvested, produced, or fished locally. So because of this focus we've developed some great relationships with local farms, like Pitchfork, Pomykala, Lovestock and Half Pint Farm to name just a few.
Now because we are a Neapolitan pizzeria we have to source certain ingredients from Italy, like Caputo 'OO' flour, San Marzano tomatoes, Parmigiano-Reggiano, and Prosciutto di Parma. But beyond those items, we bring in tons of Vermont-grown produce, meats and cheeses, encompassing everything from greens for salads to Vermont-made pepperoni and artisan cheeses. We also have a beer selection that's heavily weighted toward Vermont micro-brewing as well as Vermont-made wines and spirits. We've found that our guests, whether they're local or from out of town, have a strong interest in Vermont products and seek them out on our menus.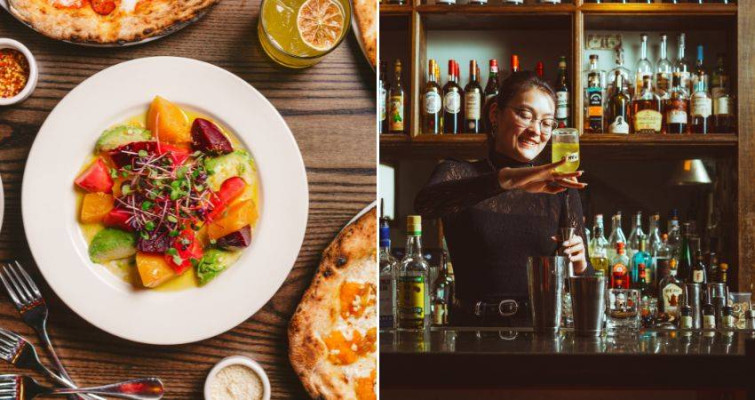 What is the experience like in your restaurant?
PV: Well, we're a full service Neapolitan pizza restaurant, so the aromas wafting about are pretty awesome and on most nights there's a warm, buzzy, energetic vibe going on. We have an open kitchen, so guests can see the pizzaioli at work, pushing out their pizzas and baking them in the wood-fired oven. I think our guests expect to have fun while they're eating and drinking great food, cocktails, beer and wine, and we work hard to deliver that and take care of them so that hopefully, they'll think of us the next time they go out to eat.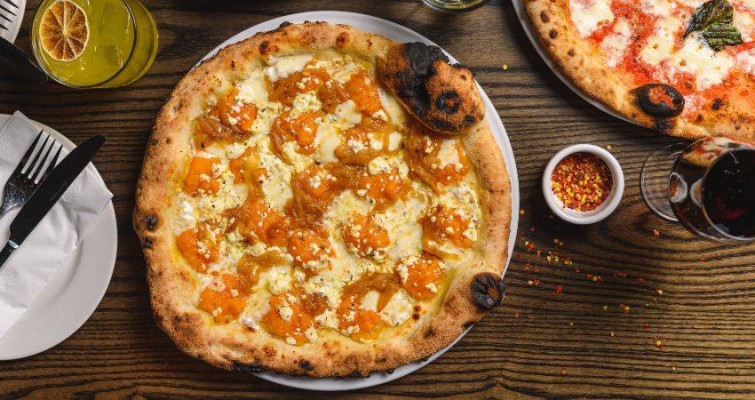 What is your favorite thing on the menu right now?
PV: We have a number of original pizzas on the menu and one, the Butternut Squash e Cipolle pizza, really stands out as a particularly delicious, well-balanced pizza. It also happens to be made with Butternut squash from Vermont and goat cheese from Vermont Creamery, so it's super-local. My only regret is that it's a seasonal pizza, so it's only on the menu in the fall and winter. I'm also quite proud of our cocktail menu, which is comprised of our bar team's original cocktails. They've really been pushing the envelope the past year or so and have taken it into some surprisingly creative new directions – recently, for example, they've been serving a couple of cocktails based on food, like Korean barbecue, Swedish Princess Cake and Thai Tom Kar Gai soup!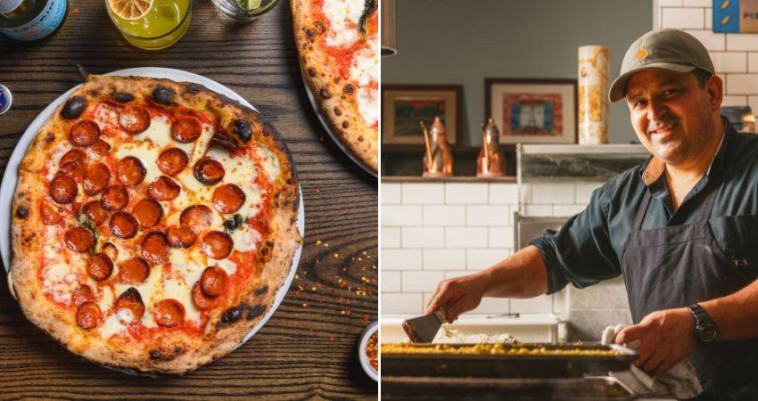 What are you excited to bring to the menu as the summer comes around?
PV: The summer truly opens up the local produce palette for restaurants, so that's when a lot of our original pizzas and antipasti featuring in-season produce come on the menu. As you probably know, we're at the beginning of the super-brief but exciting fiddlehead and ramps season right now and just today, our cooks were cleaning and prepping those for a forager's pizza this week. Next, local asparagus will come in and we're off to the races. Of course, later in the summer, when tomatoes are fresh, we'll make a delightful Caprese salad with our fresh, made-in-house mozzarella cheese and locally grown basil.
For this blog series, featured restaurants are introduced through a series of five photos taken by the talented Winter Caplanson of New England Food and Farm. Caplanson's photography does diligent work to capture the unique movement of the food world. This series, entitled "Pic Five," both uplifts the experience of local restaurants and celebrates the great role of culinary photography.