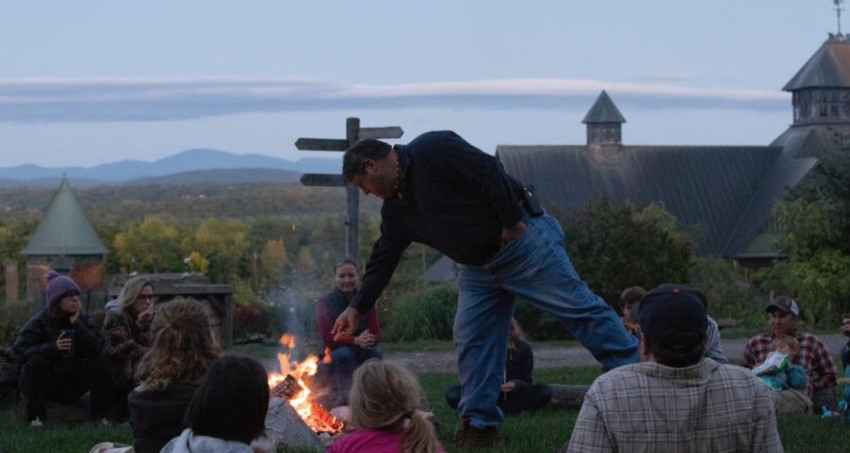 Fri, Oct. 14, 2022 5:30 PM – 7:00 PM
Gather around a fall campfire to learn more about Abenaki Culture with Chief Don Stevens of the Nulhegan Band of the Coosuk-Abenaki Nation. Don will share stories, artifacts, drumming, songs, and culture of the Abenaki people.
Recommended for ages 6 and up.
Registration required. Please contact Family Program Coordinator & Farm-Based Educator Cat Parrish at [email protected] with any questions.
Related Places (1)