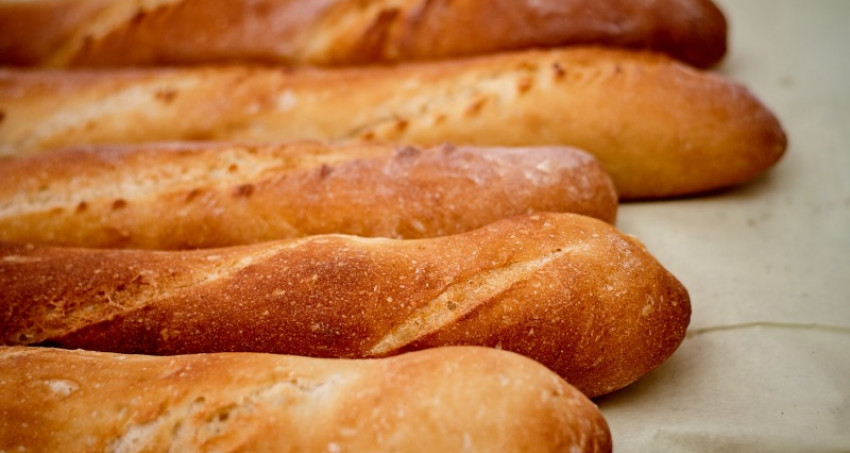 Brot Bakehouse School and Kitchen & Brotbakery
38 Meade Rd
Fairfax, VT 05454
Get Directions
Sun, Jun. 5, 2022 11:00 AM – 3:30 PM
From Brotbakery:
In this class, we will delve into several methods for making one of the most iconic breads, the French Baguette.
During the hands-on part we will focus on all aspects of the bread making process: mixing, fermentation, folding, shaping, proofing and baking. During the theoretical part of the class will be discussing different strategies for achieving professional quality results in a home kitchen. The class will end with a tasting to link the results with the process.
Join us for a fun and informative class in the beautiful countryside setting of northern Vermont and return home with a new understanding (and appreciation!) of this timeless classic bread.
For this workshop we have once again invited our guest teacher Randy George of Red Hen Baking Co. Vermont - owner of one of the best artisan bakeries in Vermont. Heike Meyer of Brotbakery will assist.
About Randy:
Randy George founded and co-owns Red Hen Baking Co. located in Middlesex, VT. In operation since 1999, Red Hen specializes in certified organic, hearth-baked breads and pastries - and a Café to enjoy those on site. Randy and his staff of 45 bake and deliver bread around Vermont seven days a week.
| | |
| --- | --- |
| Date: | Sunday, June 5, 2022 |
| Time: | 11 am -3:30 pm |
| Level: | All levels, min. 6 max. 8 participants |
| Costs: | $140 per person, includes refreshments, hands-on instruction, all materials and bread tasting |
| Location: | Brot Bakehouse School and Kitchen, 38 Meade Rd., Fairfax VT |
| Instructor: | Randy George of Red Hen Baking Co. in Vermont |
Related Places (1)