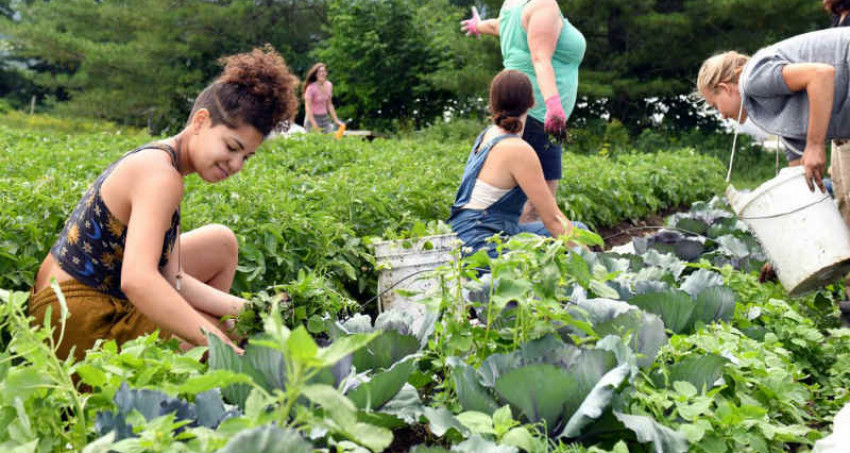 Sat, Aug. 12, 2023 10:00 AM – 2:00 PM
Come help bring in the harvest and learn about the processes involved in turning bast fibers into cloth at Smokey House. Our textile flax and fiber hemp crops are being grown on our main campus research field. Look for processing demonstrations and hands-on opportunities to try hand processing equipment in the natural fibers lab, located near the farmstand.
No cost and no registration required.
Note: Please enter mapping data while you have cell service; connectivity is poor on site.
Smokey House Center is a living laboratory that advances ecologically sound farming and forestry. Through the integration of research and innovation undertaken with its farmer, forester and academic partners on its 5,000+ acres of forest and farmland it provides work and learning that includes local youth and that is intended to map out a progressively more sustainable relationship with the land for all of us.
Related Places (1)