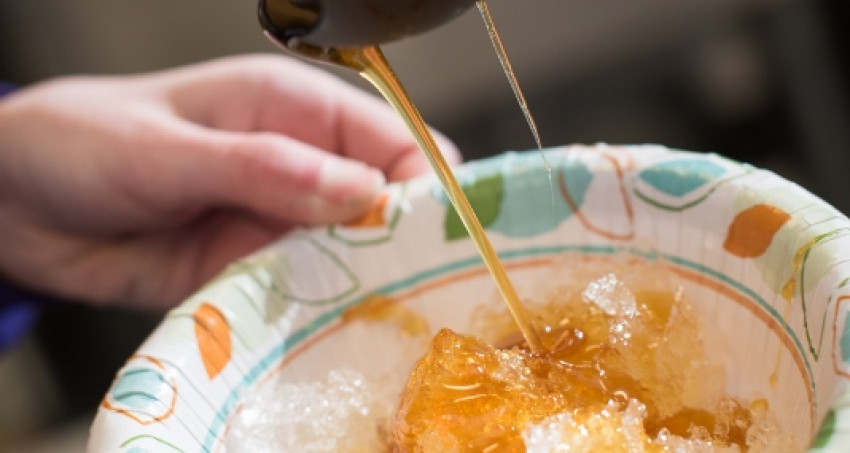 Mar. 25 — 26, 2023 11:00 AM – 3:00 PM
Visit this unique farm in Brookfield that focuses on making non-cane sugar sweeteners. In the late winter and early spring, they tap about 500 maple trees to collect sap, which they boil to make maple syrup. This Maple Open House Weekend, tour the operation, enjoy sugar on snow, maple treats and local hot mulled cider, sample syrup, and try other maple treats!
Saturday, March 25: 11:00am - 3:00pm
Sunday, March 26: 11:00am - 3:00pm
Directions provided by Brookfield Bees:
From Exit 4 of I-89 follow Rt 66 East for about a mile. Turn left onto Ridge Road. Go 1.3 miles to N. Randolph Road and turn right. Go 1.7 miles to Curtis Road and turn left. Go 1 mile to Kibbee Road and turn Right. Go 1.1 miles and look for Brookfield Bees sign. They are on a dirt road, so 4 wheel or all wheel drive is a necessity.
Find out about all the Maple Open House Weekend events throughout the state on the Maple Sugar Makers Map at vermontmaple.org.
Related Events (1)
Related Places (1)