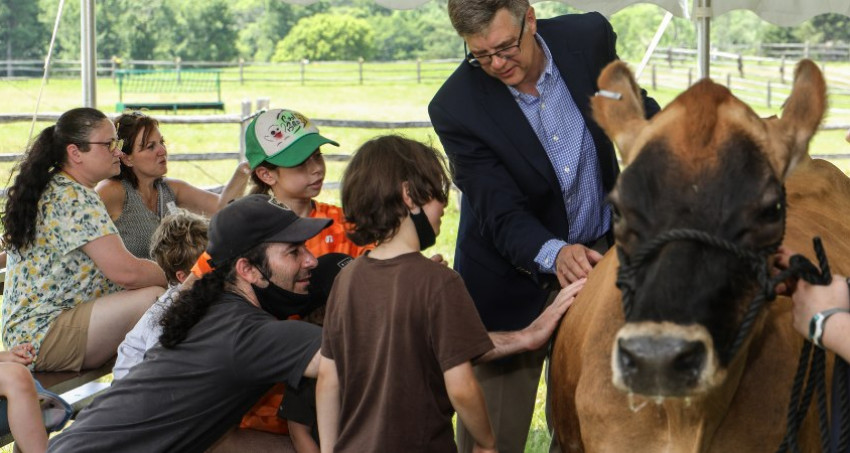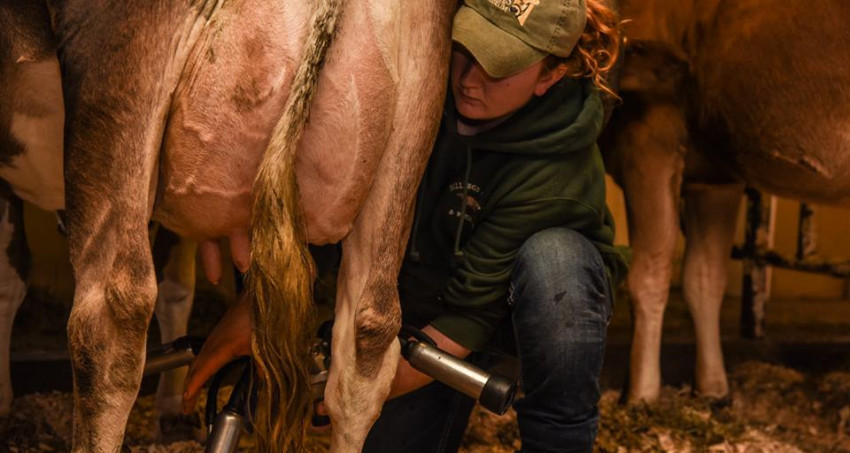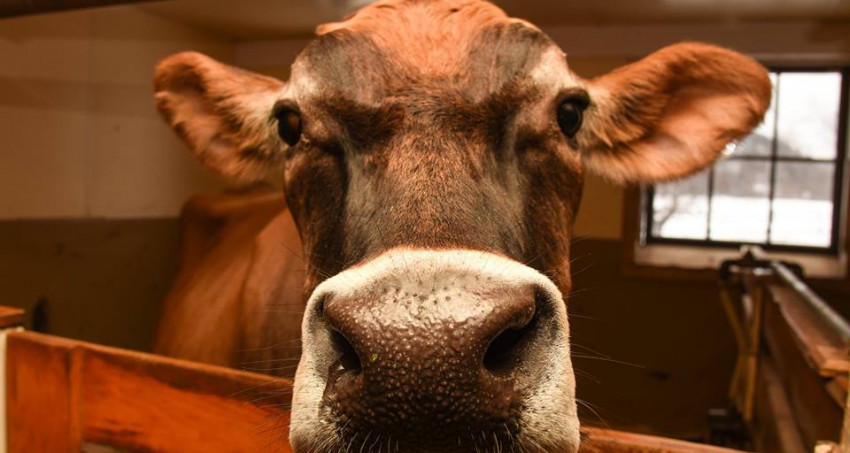 Jun. 25 — 26, 2022 10:00 AM – 5:00 PM
Celebrate Vermont's distinctive dairy heritage during this two-day event. Meet local cheese makers and sample delicious artisan cheeses and dairy products. Engaging dairy education programs include making cheese, ice cream, and butter. June 17: playing historic base ball.
This two-day Dairy Celebrations offers visitors a chance to delve into Vermont's rich dairy history and to learn all about dairy production and products. Guests can meet the Jersey herd, brush a heifer, and take a photo with one of the cows. Families can view ricotta cheese and butter making demonstrations. Children can get creative and make a paper bag Jersey Cow puppet. There will be delicious samples of Billings Farm Butter, Smoked, and Woodstock Reserve Cheddar Cheeses, available for purchase at the Museum Gift Shop.

On Saturday, June 25th there will be judging clinics featuring the Billings Farm herd, with programs conducted by the judges. Guests will learn about showmanship and what aspects make the most favorable impression on the judges. The judging criteria includes the animal's attractiveness and presentation, as well as the exhibitor's handling, and the way the animal carries herself in the showring with her head held high.

Also on Saturday, guests will get a behind-the-scenes glance at cattle care and grooming, as youth from local 4H groups prepare to compete in the Youth Invitational Dairy Show on Sunday, June 26. The animals receive an impressive full body makeover by their young handlers who wash, brush, blow dry, clip, and groom their show cows. On Sunday, exhibitors will have the chance to show off their cows and the hard work behind preparing cattle for show. At 10:30AM, youth will compete for showmanship awards and scholarships to be presented in three categories with one overall winner. The Youth Invitational Dairy Show will follow at 12PM. From 11AM- 4PM on Sunday, guests can mix chemistry, art, and fun with interactive giant bubble making led by The Billings Farm Artist in Residence, Margaret Dwyer.

Guests will enjoy live music with the harmony and hip shaking sounds of the Rose Hip Jam Band from 12PM – 3PM on Saturday. There will be food trucks on site throughout the weekend.
On Saturday Martha's On a Roll Food Truck will be serving bistro sandwiches and gourmet melts from 11AM-4PM. On Sunday from 11AM -4PM, the TRAILBREAK Taps + Tacos will be serving tacos, street corn, chips and salsa, draft beer and margaritas on Sunday, for purchase. What better way to celebrate dairy than with a cool, Vermont-made ice cream for purchase at the Farmhouse Café.
After seeing the young 4H group members preparing their cows for showing on Saturday, guests are encouraged to return on Sunday to see them compete in the Youth Invitational Dairy Show. Half price admission is available on Sunday by showing a Saturday admission receipt. Advance full price tickets are available online every day, so guests can purchase tickets now for Dairy Days. The Sunday discount is only available in person.
Related Places (1)