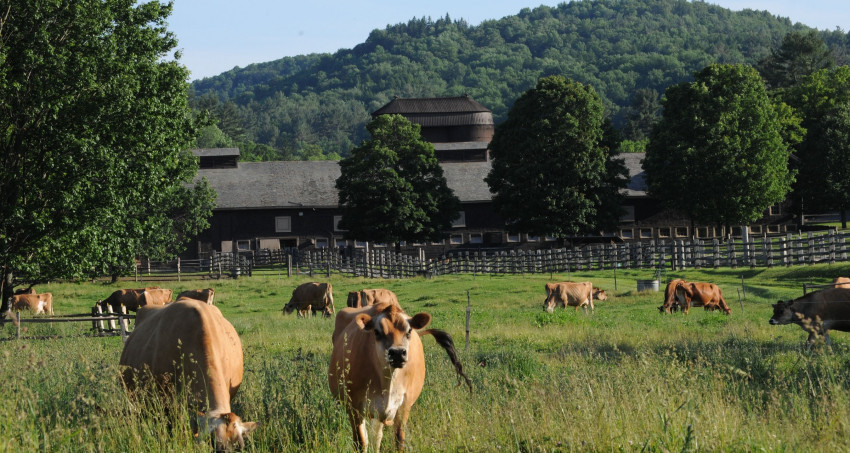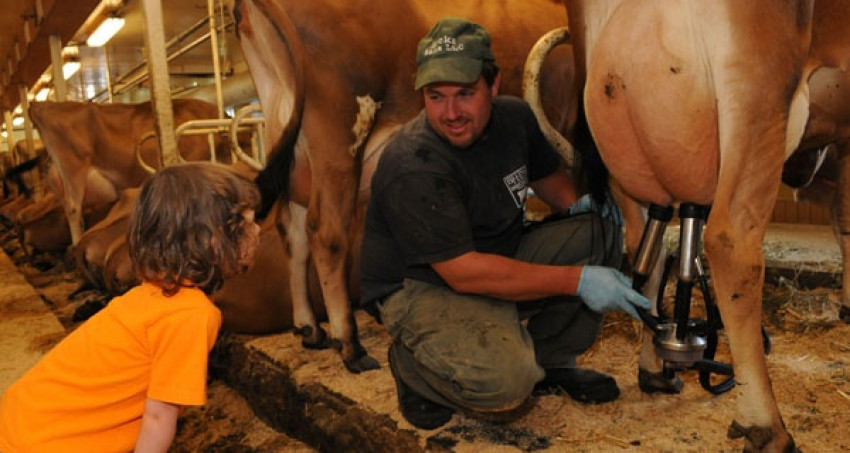 Established in 1871, Billings Farm is known for its excellent Jersey breeding, sustainable agricultural practices, and dynamic educational programming. Operating as part of a non-profit institution since 1983, the farm is open to the public, giving visitors an exceptional opportunity to experience Vermont's farming — past and present.
Today, Billings Farm is a thriving dairy farm, breeding an award-winning herd of Jersey dairy cows, as well as Southdown sheep, oxen, and draft horses. Surrounded by more than 200 acres of cropland and the Mount Tom forest, Billings Farm & Museum provides visitors with a unique window into rural Vermont farm life.
Visitors can also explore the 1890 Farm House, originally built as a modern, multi-purpose addition to Frederick Billings's expanding farm operation, now meticulously restored to its 19th century heyday. Extensive displays are exhibited in 19th century barns and use artifacts, oral histories, and photographs to depict the seasonal round of activities that shaped the lives and culture of rural Vermonters.
Check the calendar - there are often events at Billings Farm! Visit the store for all sorts of goodies, including their cheese and milk (bottled at Norwich Farm Creamery).
From The Blog