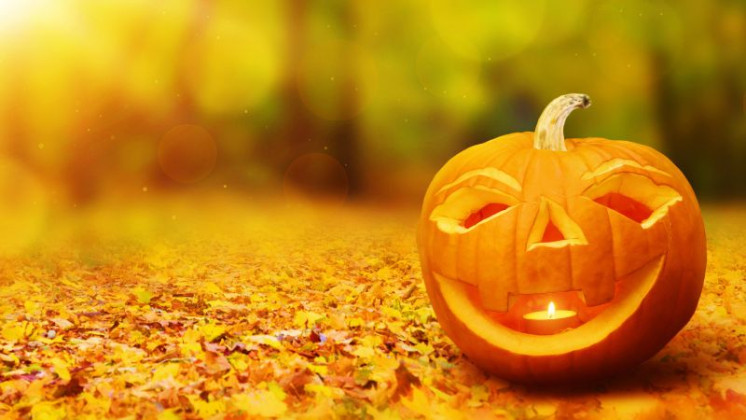 October brings us the last of the late season tomatoes and leafy greens for salads and brings us to soup season from our onions, carrots, and beets, and it reminds us to get ready to eat plenty of root vegetables heading into the winter. But, enough of the veggies, let's talk sweets….Halloween is in October after all and you don't have to trick-or-treat on the 31st in Vermont to find delicious local treats!
Whether you're an October fan for the foliage and crisp air, the scents of apples, wood smoke, and fall spices through the air. Or you love it for the late season veggies, the pumpkin beers, and the sweet treats, we have a few options for you to get into the spooky season:
Eat, Drink, Dance, and Get Spooky
Here for the Boos | Burlington Beer Company | Burlington
6:30pm-8:30pm, Wednesday, October 19
A story-telling event that reveals Burlington's haunted history through the adventures of smugglers, serial killers, factory tragedies, ghost ships and more at one of the Queen City Ghostwalk's favorite haunts, Burlington Beer Company. Did you know Queen City Ghostwalk has a spooooky DigInVT Trail?
6:00pm-11:00pm, Saturday, October 29
Dress up and join 14th Star Brewing Company for live music from Barbie-N-Bones in The Room, pumpkin beer on tap, and prizes for the best and most creative costumes!\
7:00pm-12:30pm, Saturday, October 29
Halloween is life for Foam Brewers and they take this holiday seriously at the brewery. They're doing it proper once again and want you there. This year, dress as a character from any Stanley Kubrick film and enjoy live music and beers.
1:00pm-5:00pm, Saturday, October 29
DOG PARTY! Grab costumes for you and your pup and head on over to Switchback Brewing for a photobooth, free giveaways and raffle items from Pet Food Warehouse plus $1 from every pint and hot dog sold during the entire day will be donated.
Scary Family Fun
4:00-10:00pm, Saturday, October 29; 3:30-8:00pm, Sunday, October 30; 3:30-8:00pm, Monday Oct 31
For three evenings, Rotary Park will be filled with pumpkins, decorations, kids activities, and more.
A Family Halloween | Billings Farm and Museum | Woodstock
10:00am-5:00pm, Sunday, October 23
At this spooktacular Halloween on the farm, there will be fun for the whole family with trick-or-treating, hayrides, and costume parades.
6:40pm-9:40pm, Friday, October 21-22
Celebrate Halloween with a hayride through the Vermont Countryside. The hayride will travel through halloween scenes, but don't expect to keep your distance as some of them may reach out and touch you.
3:00pm-7:00pm, Sunday, October 30
Join the Sparkle Barn and Come Alive Outside for a night of pumpkin decorating and family friendly fun at Sparkle on The Rocks!
10:00am-12:00pm, Saturday, November 5
Celebrate the season's favorite squash by creating delicious pumpkin treats in the kitchen. But first, go on a tractor ride to meet one of the farmers who grow the pumpkins!
Sweet Treats for your goody bag
Choctober Fest | Lake Champlain Chocolates | Burlington
10:00am-4:00pm, October 15, October 22, October 29
Enjoy free samples of seasonal chocolates, special treats from local producers, plus enjoy delicious samples and sweet deals all month long!
Check out the magical confections at this chocolate shop in downtown Montpelier. Made of ethically sourced cocoa, Vermont maple syrup and cream, and a variety of other local and organic ingredients, their indulgent confections - from chocolate truffles to maple toffee, caramels, and more - are the perfect way to treat yourself to something sweet and fill your Halloween goody bag
…….Or head to these places to pick up a seasonal drink or food
Vermont Fresh Pasta | Springfield

Find a local market near you who sells Vermont Fresh Pasta and pick up their seasonal Vermont Goat Cheese Spiced Apple Ravioli.

Four Quarters Brewing | Winooski

With four spooky beers on the menu, get in the Halloween spirit with their Wicked Witch of the West (West Coast IPA), This Place is Haunted (Apparition Style IPA), Vampire Deathwish (Sour Ale), or Ghosts in the Sky (Double IPA) in four packs or on draft.

Silloway Maple | Randolph Center

Pick up some pure maple candy!
Enjoy the spooky season in Vermont, it doesn't last long and it sure is special!