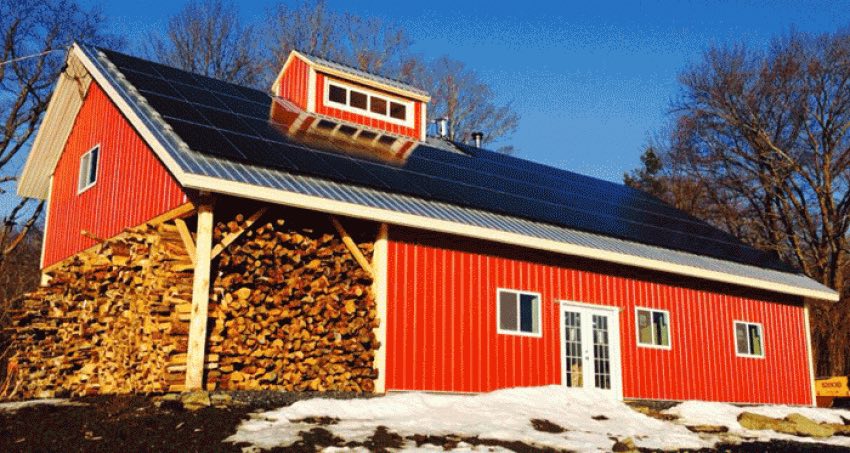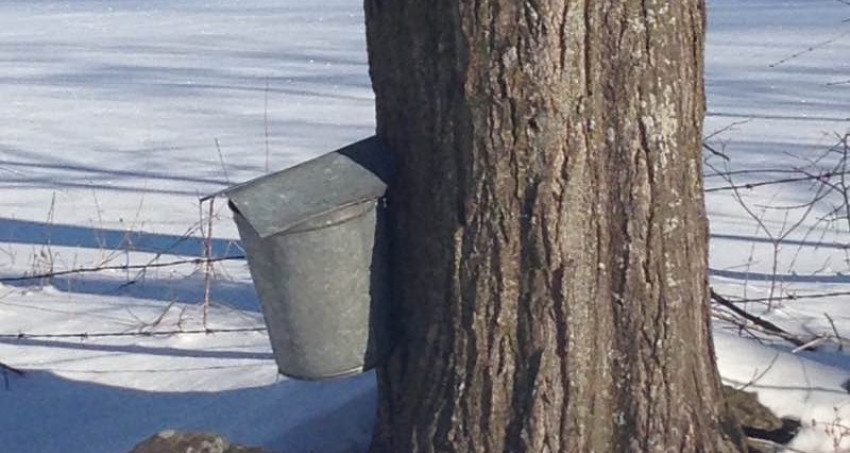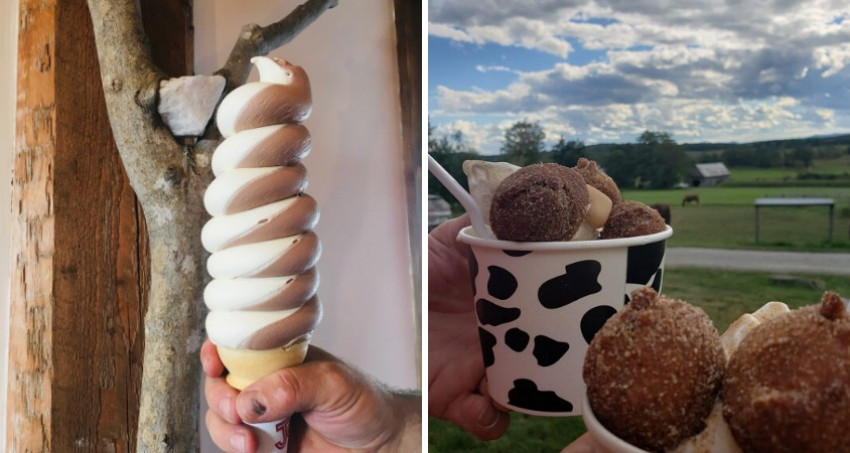 The Silloway Family has been sugaring since 1942 in Randolph Center, Vermont. Tradition pairs with the latest advancements in technology to produce the finest maple syrup and products from the healthiest trees. The family owned and operated facilities run on solar power and their sap is boiled over a traditional wood-fired arch.
People are welcome to the sugarhouse for a tour, samples, and maple shopping, year 'round. The sugarhouse shop is stocked with maple syrup, candy, cream, almonds, infused syrups, bourbon barrel aged syrup, and offers creemees in season. They tap 6,200 trees, and you are welcome to bring a picnic and hike in the woods. Read more about Silloway's winter trails.
Enjoy a Walk in the Woods
These trails are used for working in Silloway's sugarwoods. There are many majestic maples and other species, varieties of ferns and wildflowers, and the amazing network of saplines that carry the sap from each tree to a large tank at the foot of the woods. You are welcome to picnic, and to bring your dog. There are many birds, and signs of wildlife, from the occasional wild turkey feather to tracks from moose and raccoon, to sightings of deer.
Maps
There are acres of sugarwoods to hike to your heart's delight. Please call ahead, 802-272-6249, to let them know when you're coming, and the folks at Silloway will point you in the right direction. Note: there is yellow flagging on one trail, other trails unmarked.
Wheelchair Accessible
No
Pets
Dogs are welcome.
Extra Info for Walkers
There are clean restrooms at The Barn, at exit four on I89, about ten minutes from our sugarhouse.
Baby joggers are allowed.
There is good cell service in the area.
Birders and photographers welcome.
Please call ahead for a tour of the sugarhouse, with free samples and shopping for maple syrup, cream, sugar, candy, and new this summer: Maple Creemees made with their own wood fired maple syrup. If you prefer, you can preorder on the website, www.sillowaymaple.com, enter code PICKUP for 10 % off your order, and they'll have it ready when you arrive. Curbside delivery is possible.
Open year-round, hours at Silloway Maple change seasonally. Winter hours are listed below.
From The Blog