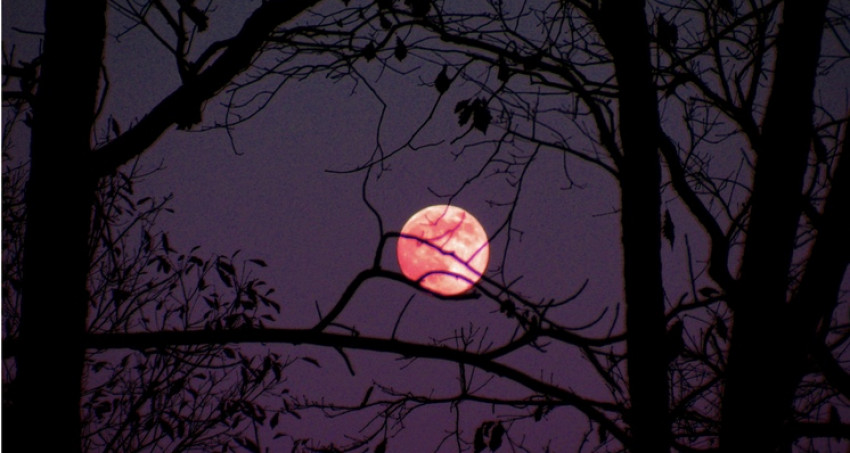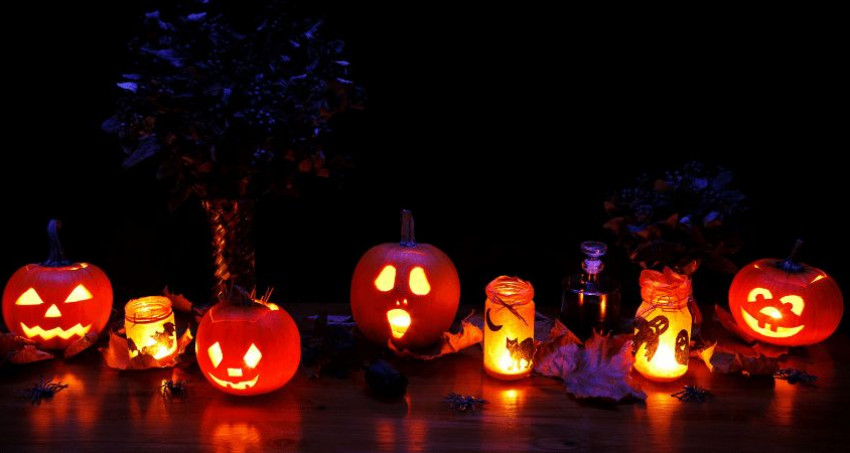 In honor of the season of the witch and All Hallows Eve, we decided to go straight to the source about her Vermont favorites -- some with ghost stories and others because they are great stops after an evening of exploring and chasing ghosts.
Thea Lewis has been called Vermont's Queen of Halloween, scaring up Burlington's history since 2002 with her Queen City Ghostwalk, Vermont's original haunted history tour. Madmen, murderers, shipwrecks, railroad tragedies - Vermont's got plenty of ghosts to encounter. Thea, a published author of the paranormal, knows where all the skeletons are buried. The Burlington Free Press says: "Lewis is the perfect tour guide. Her theatrical flair and silken voice sell the performance. She is perhaps now the area's foremost authority on Burlington's ghost tales."
American Flatbread is a return to bread's roots. The team at Flatbread has reached back to the very beginning of bread baking and used the same artisan methods: simple, wholesome ingredients shaped by hands of thoughtful caring people, baked in a primitive wood-fired earthen oven.
Thea says: In a building once owned by Vermont's most infamous smuggler, Gideon King, the basement is a place you never want to be alone. For decades, servers, particularly female ones, have felt themselves targeted by secretive spirits who want the space to themselves, and have reported being pinched, pushed, or had their hair pulled by someone they couldn't see. For a while after the introduction of the brewery space, customers claimed to have non-human company in the restrooms, with loud footfalls, sinks turning and off by themselves, and the latch on their stall jittering back and forth while they were inside.
Vermont's original brewpub handcrafts an award-winning variety of real ales and lagers in their cellar brewery. Their elegant pub and casual service provide a relaxed ambiance to enjoy seafood, steak, burgers, and British Empire fare.
Thea says: Too many ghosts to count. The men's room is a favorite haunt of an apparition in a dark suit who appears, a little too close for comfort, while patrons are washing up. An old brewmaster once saw a spirit walk right through the tanks in the brew room and through the wall on the other side. Ash trays used to spin by themselves. In the kitchen, objects have been hurled at the heads of unsuspecting chefs. An old suit of armor in the corner used to inch across the floor while nearby patrons were eating.
Thea's recommendation: Bangers and Mash followed by Apple Crisp topped with Vermont's Own Island Homemade Vanilla Ice Cream with fresh Macintosh apples and an oatmeal & brown sugar crust topped with whipped cream.
Four Quarters Brewing is a four barrel brewery in the central business district of Winooski. They produce artfully crafted, responsibly sourced beers inspired by Belgian and American traditions.
Thea says: Four Quarters Brewing has long been a favorite of mine. What's not to love about beer made with peaches, or even better, cider doughnuts? I met Brian Eckert, who started the place on one of my tours. He used to work on the crew for the show Paranormal State, the show about Penn State University's Paranormal Research Society.
The Norwich Inn features three different buildings (Historic Main Inn, Walker House, and Ivy Lodge), each with their own distinctive character. Jasper Murdock's Alehouse offers a lite fare menu along with home brewed English ales.
Thea says: Ghosts that play with the lights and mess with the water in Room 20. Owned by Charles and Mary "Ma" Walker during Prohibition, Ma Walker kept up the Inn's tradition as a tavern on the downlow, selling bootleg liquor from the basement. Her apparition has been spotted in the parlor and other rooms of the hotel.
Thea's recommendation: Whistling Pig burger for lunch and of course, beer with Two Patrick Stout.
Best Season to Visit
Summer, Fall
Related News