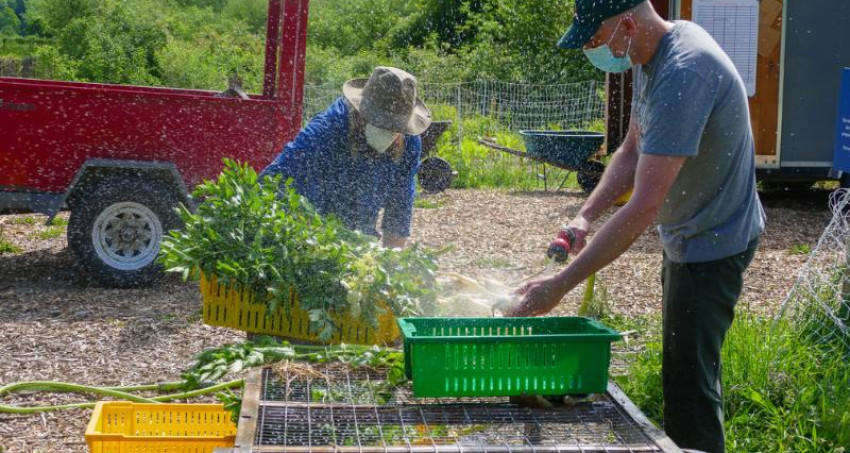 Wed, Aug. 10, 2022 9:00 AM – 12:00 PM
Come to Retreat Farm to learn about their crop fields, see what's growing, and help with the weekly harvest! Last year they harvested over 10,000 pounds of produce for the community! Please wear long pants and bring work gloves and water bottles. Sign up is required; please email [email protected] with the subject line "Open Farm Week" to learn more and sign up to help with a harvest day.
Note: Retreat Farm is located next to Grafton Cheese.
Retreat Farm is on a mission to build healthy lives, families, and communities by connecting people to the land and to one another. Today, this historic property provides access to fresh food, connection to nature, and community for the thousands of visitors who find comfort and joy here.
Related Places (1)