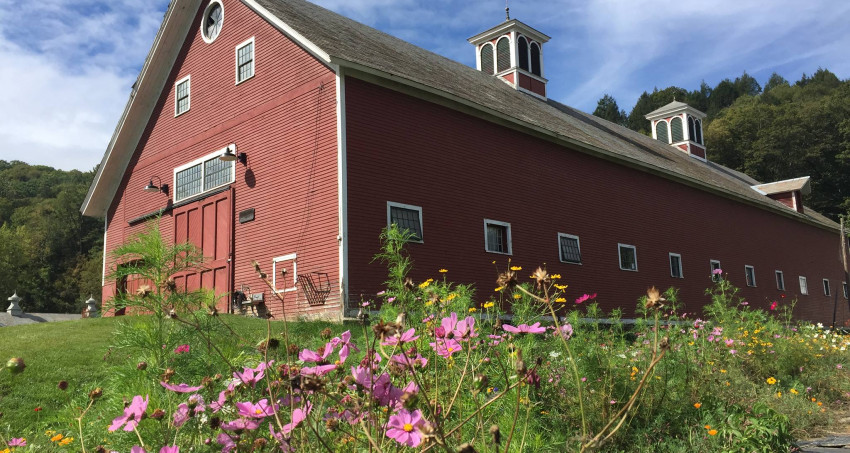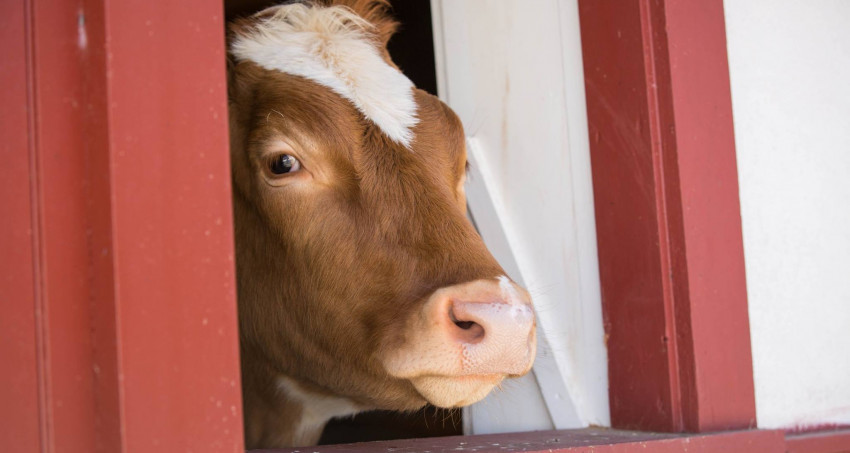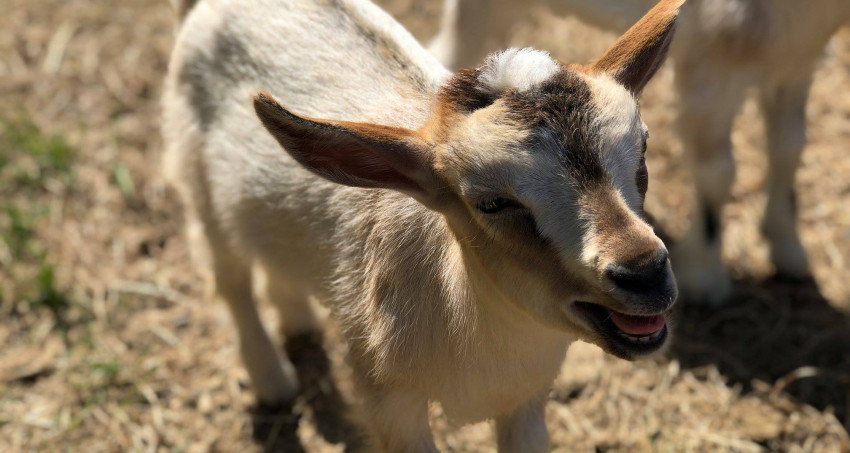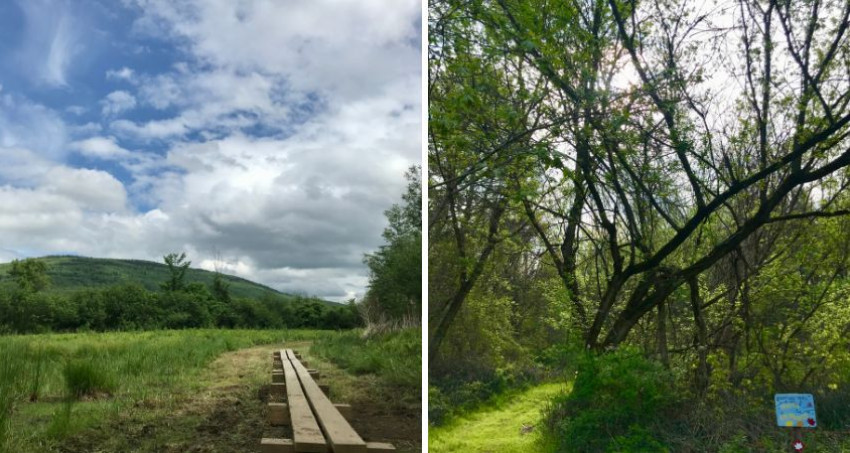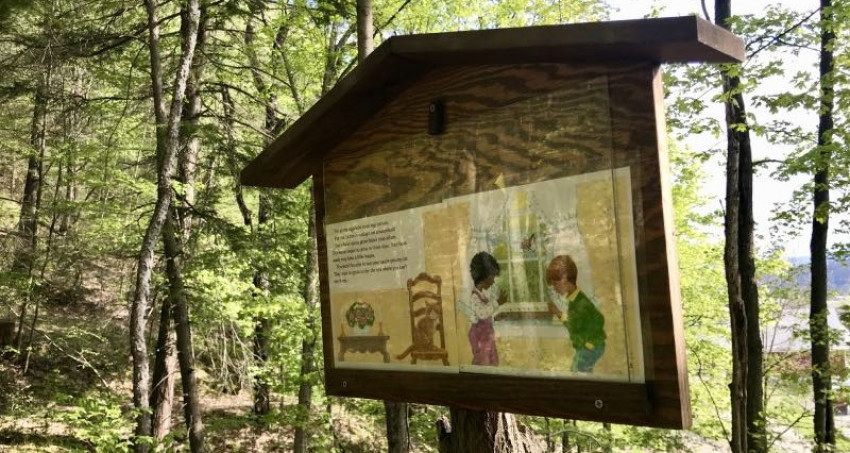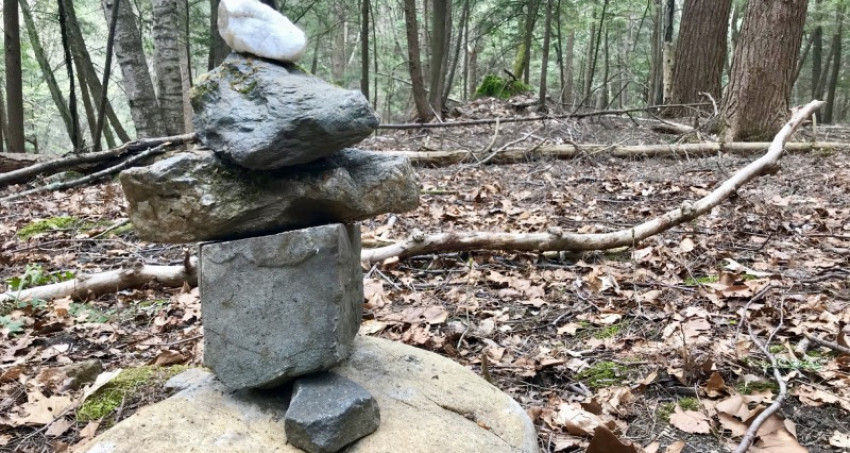 Retreat Farm is on a mission to connect people to the land and to one another. Just outside of downtown Brattleboro, Retreat Farm's 9 historic barns, grassy square, and 10-miles of trails and open waters are there for you to enjoy. In addition to animals grazing on pasture and growing food, you can experience a new labyrinth garden, arts installations, walking paths and trails, and interpretive signs about the history and nature of the property. All this and the Farm's Forest Playground, Storybook Walk, and beautiful gardens are there for you every day from dawn to dusk for free. Go for a visit today and become a member of the Retreat Farm Family!  For the full lineup of events and activities visit retreatfarm.org.
Enjoy a Walk on the Farm
The walking trails and farm are all free and open to the public this summer. 
The trails are full of interesting native flora and fauna, historic stone walls, and hidden water features. Walkers can also visit our farm animals on pasture and view our gardens and row crops. They are currently working on creating more interpretive trails to guide the walking experience. Families can enjoy a storybook walk through the Forest Playground that changes every few weeks. The folks at Retreat Farm believe that a connection to the land creates healthier people and communities and they invite you to safely enjoy walking the trails and grounds. With interpretive trails, a storybook walk, beautiful gardens, stately barns, animals on pasture, Retreat Farm is there for you to recreate, relax, and recharge.
Maps
Trailheads are marked with clear and consistent signage. Maps are available in the parking lot and at most trailheads. Maps are also available on google maps and at www.retreatfarm.org/trails.
Wheelchair Accessible
Farmhouse Square and the farm road can be accessed by wheelchair. If a guest would like to drive up to the garden via the farm road, they can email [email protected] (Saturday and Sunday) or call 802-490-2270 Monday - Friday.
Off Limit Areas
There are electric fences in use throughout the property. All electric fences and off-limit areas are clearly marked. As a working farm, walkers should be aware of heavy machinery and groups of animals being moved on the farm road.
Pets
Dogs are welcome. Dogs must be leashed and under your control at all times.
Extra Info for Walkers
There are no restrooms on site.
There is a sign in the parking lot that states "If our parking lot is full, please come back later." If there is a need to close the property for safety reasons, the folks at Retreat Farm will communicate via the website and social media, along with signs in the parking lot and at all trailheads. 
There is good cell service in the area.
Events Happening Here (11)
Find Us At These Events (11)
From The Blog