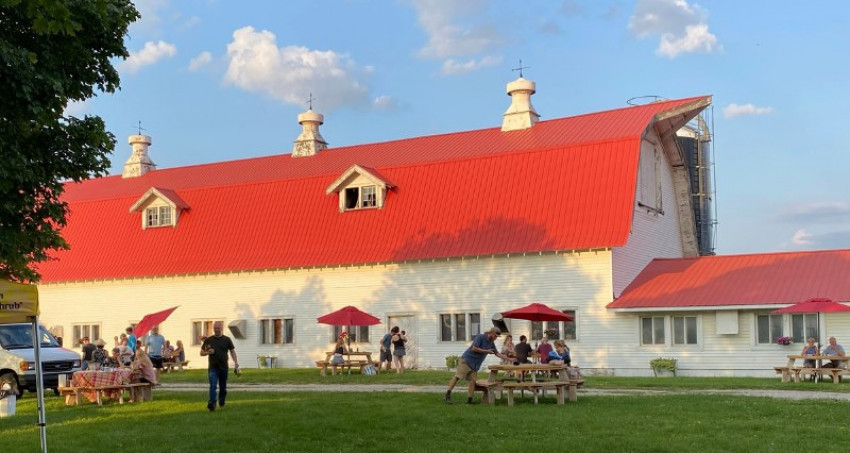 Thu, Jun. 30, 2022 4:00 PM – 7:00 PM
Head over to Earthkeep Farmcommon formerly known as "Nordic Farm" for their weekly farmer's market event, "Farm Night at Earthkeep Farmcommon," on at 1211 Ethan Allen Highway.
Formerly known as Nordic Nite Out, the event features goods produced sustainably on-site by the Earthkeep Farmers' Collective. Members of the collective and fellow Vermont food vendors will come together to offer diverse, organic and locally made products every Thursday from 4-7 p.m. from June 23-Oct. 13.
Food Truck Schedule
June 23: Farmers Market Pizza, Green Mountain Potstickers, Sisters of Anarchy
June 30: Green Mountain Pot Stickers, Meza, Curly Girl Pops, Face Mania
July 7: Adam's Berry Farm, Luiza's Homemade with Love
July 14: Meza, Curly Girl Pops
July 21: Farmers Market Pizza, Curly Girl Pops
July 28: Meza, Curly Girl Pops, Gusto Gastro
August 4: Kitsune, Adam's Berry Farm, Luiza's Homemade with Love
August 11: Meza, Green Mountain Pot Stickers, Adam's Berry Farm
August 18: Green Mountain Pot Stickers, Jilib Jiblets
August 25: Meza, Farmers Market Pizza, Adam's Berry Farm
September 1: Farmers Market Pizza, Adam's Berry Farm
September 8: Taco Truck Allstars, Maudite Poutine
September 15: Farmers Market Pizza, Green Mountain Pot Stickers
September 22: Taco Truck Allstars, Maudite Poutine
September 29: Taco Truck Allstars, Farmers Market Pizza
October 6: Taco Truck Allstars, Maudite Poutine
October 13: Taco Truck Allstars, Farmers Market Pizza