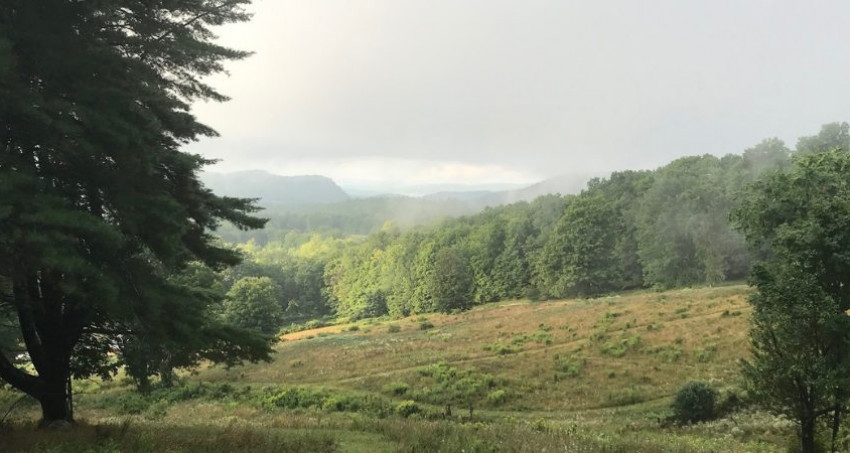 Frog Hollow Farm
924 Frog Hollow Rd
Hubbardton, VT 05735
Get Directions
Sat, Aug. 14, 2021 7:00 PM
Join Frog Hollow Farms for a Farm to Table Dinner, prepared by owner and Executive Chef Janis Reinke in partnership with Appalachian Gap Distillery. Begin the evening with a grazing table filled with local cheeses, charcuterie, and vegetables straight from the fields, along with cocktails from Appalachian Gap Distillery. Dinner will be served by the barn, family style, curated based on the season's bounty. The evening will finish with a bonfire, dessert, and of course s'mores with homemade marshmallows!
Tickets include appetizers, dinner, dessert, music & 2 drink tickets. Additional beverages will be available for purchase.
$55/person. 21+ please.
Reservations required. Special menu accommodations cannot be made for this event.
For more information and to purchase tickets, click here.
Note: GPS will show Castleton as the town. The farm is near the Hubbardton Battlefield and the Taconic Mountain Ramble State Park.
Frog Hollow Farms specializes in heirloom produce grown sustainably and organically on the 210 year old farm in Hubbardton, VT. Recently purchased in March of 2020 by Jason and Janis Reinke, who are originally from Cleveland, OH, the Reinkes are working to bring this historic homestead back to its original glory - restoring the house, barns, and land using holistic and ecological farming practices. One of the first homesteads to be established in Hubbardton, the farm is rich in history and boasts incredible views of the Taconic Mountain range and nearby Lake Bomoseen can be see from the 100 year old orchard. Specialty foods made by Janis – a Chef turned farmer – feature the farms fresh bounty foraged directly from the pastures and field. Produce and specialty foods can be purchased in the farms on side farm stand, or at several farmers markets throughout the week.