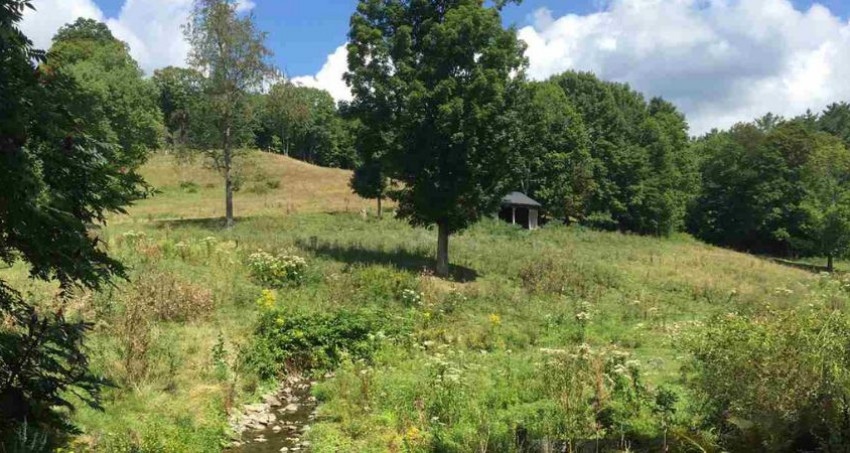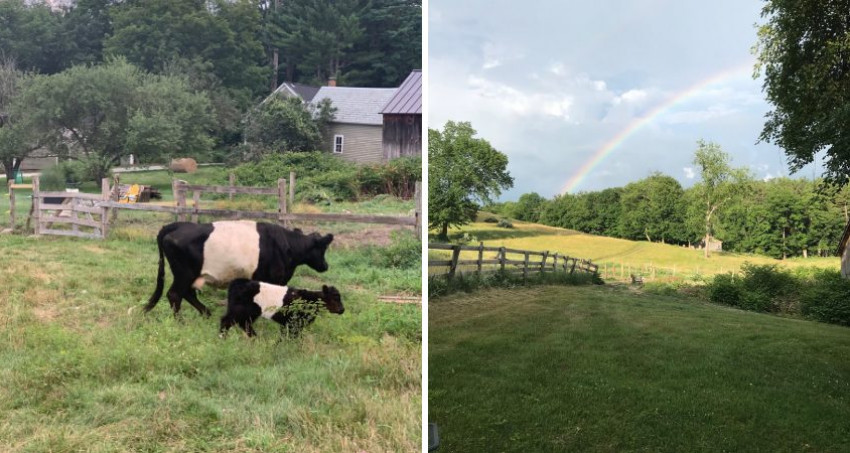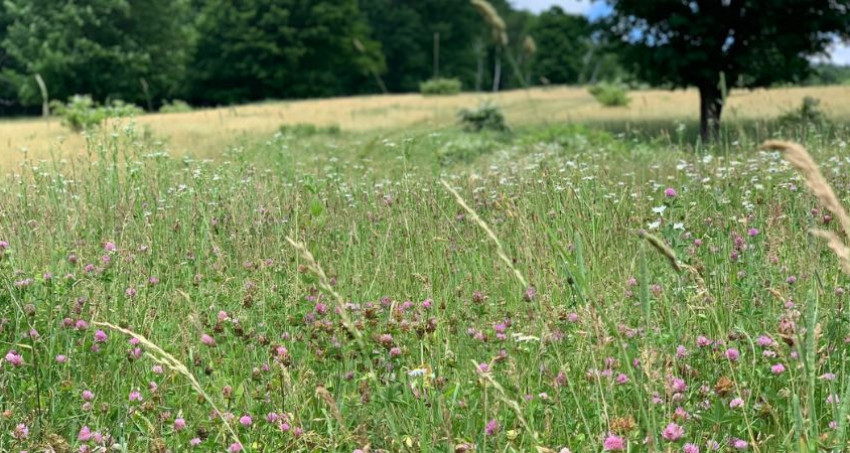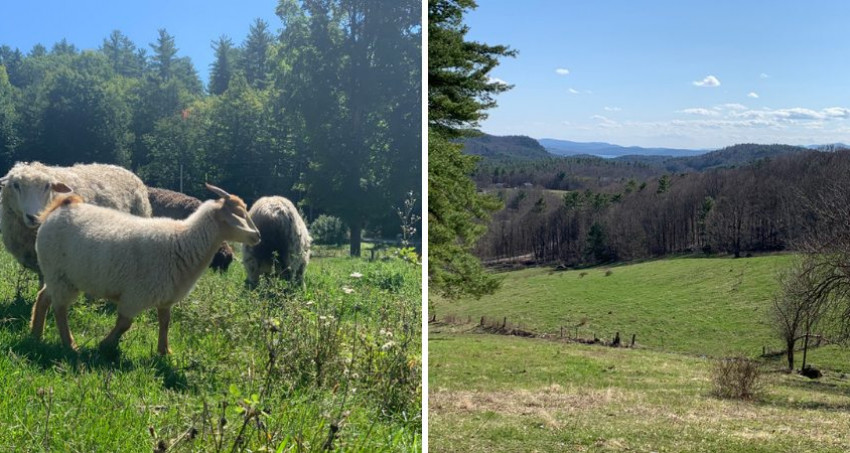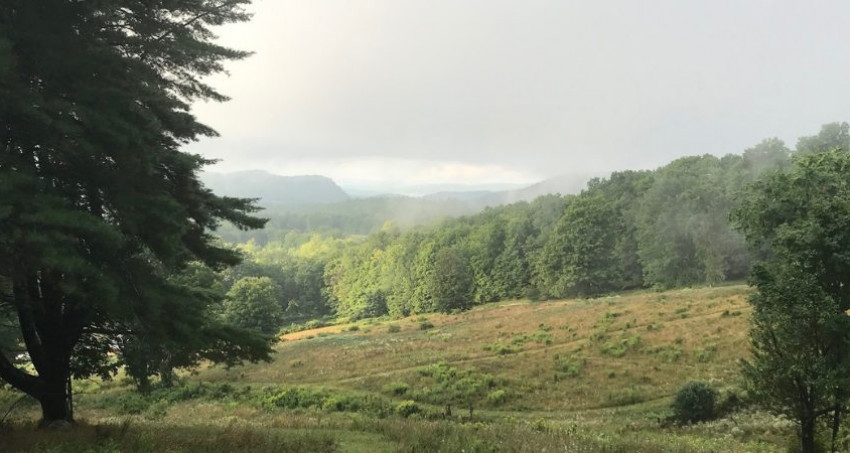 Enjoy a Walk on the Farm
The 1.5 mile loop is self guided and will take you throughout the farm, and up into the old orchard and pastures to see some of our favorite views. Located in the foothills of the Taconic Mountain Range, it's the perfect hike for fall foliage viewing and a relaxing picnic. Picnic lunches and desserts can be pre-ordered on our website with a minimum 24 hr notice. Lunches are also available in our farm stand on a first come first served basis.
Maps
Once arriving, head to the farm stand to sign a waiver, and pickup a packet and trail map. The farm stand is at the end of the house and is directly across the drive from the parking area. From the farm stand, head to the chicken run in the front yard to begin your walk. There are wooden signs with yellow arrows marking the path. The farm staff cuts the paths in the field weekly.
Wheelchair Accessible
The chicken run and front pasture where the animals can be viewed through a short walk through the grass in the front yard is accessible. There are apple trees in this area that would make a great picnic spot to watch the animals.
Off Limit Areas
Please assume electric fences are on. They do request that all visitors stay on the marked paths, and are respectful of their market garden. Please do not touch or pick the vegetables.
Pets
They request no dogs as it makes their dogs and farm animals uncomfortable.
Extra Info for Walkers
They request that visitors please space themselves out on the trails to accommodate for social distancing. The farmers are always on the farm while it is open for walks and monitor traffic.
Some cell phone service depending on your carrier.
There are restrooms at the Hubbardton Battlefield Museum on Monument Hill, and a port-a-potty at the Taconic Mountain Range State park just around the corner on St. John Rd.
There are several picnic spots throughout the farm, blankets are suggested as there are not chairs and tables available during COVID.
Parking lot is west of the house in the cleared area.
From The Blog