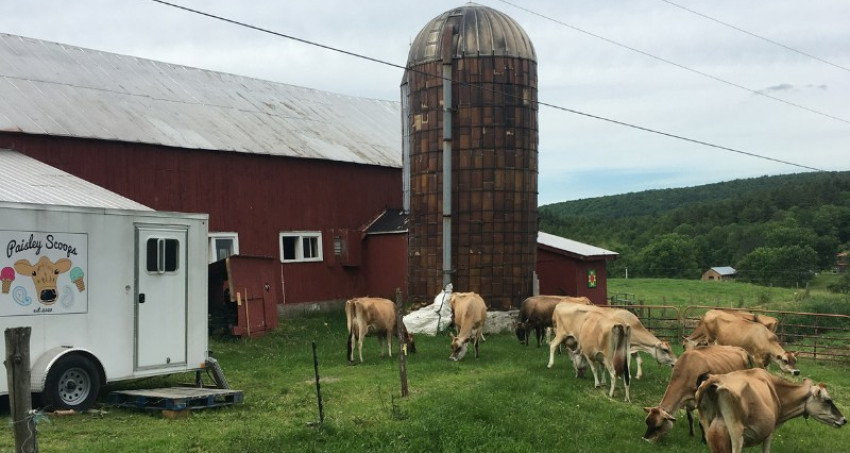 Fri, Aug. 11, 2023 1:00 PM – 3:00 PM
Participants will be invited to take a farm tour at Paul-lin Dairy on Friday, August 11th at 1pm, meet a cow and calf, and learn about how the farm runs and how the quality milk is made. The tour will end at the gelato making trailer where participants can sample freshly made gelato on the front lawn under our lovely maple grove. Feel free to bring a picnic to enjoy!
Please RSVP to [email protected] by August 9th.
Paisley Scoops Gelato is an on-farm business located at Paul-lin Dairy in East Fairfield, VT. Paul-lin Dairy has been producing high quality milk from registered Jersey cattle since 1985 and Paisley Scoops was founded in 2020 to turn the milk into a value-added product for the community to enjoy at Farmer's Markets throughout the region. The Stanley family operates the farm year round and gelato (using local ingredients as much as possible) is produced and sold June-October.