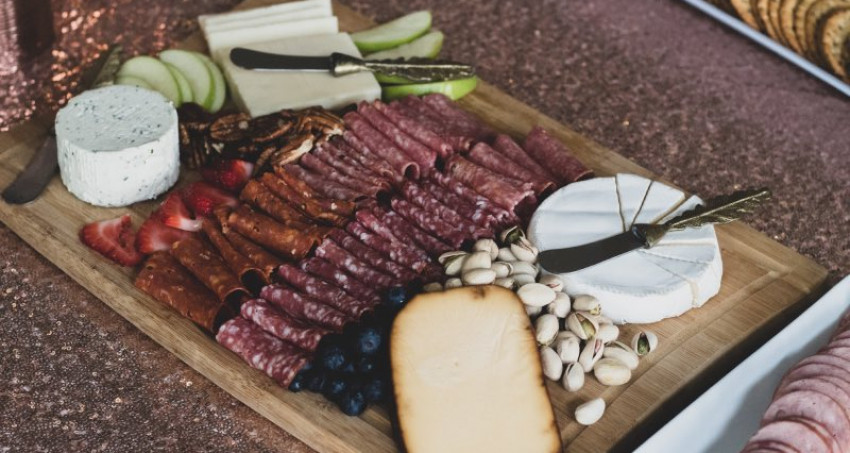 Sat, Aug. 12, 2023 2:30 PM – 4:00 PM
Come join us for an epic tour of our beautiful northern Vermont Farm. Take a pasture walk and meet our goats, witness a working Border Collie demonstration, tour our cheese facility and discuss the importance of regenerative agriculture in providing environmentally sustainable, nutrient-dense food. The tour will culminate with a tasting of our certified organic goat cheeses and farm-made sausages.
$30 per person. Registration is required. Please register here: https://www.eventbrite.com/e/farm-tour-with-cheese-and-sausage-tasting-tickets-660475408727
Note: Your car's GPS will not work. Google and Apple Maps will. Here is a link: https://www.google.com/maps/place/Doe's+Leap+Farm+Store/@44.759213,-72.8205159,17z/data=!3m1!4b1!4m6!3m5!1s0x4cb5fbefffffffff:0x77637fc40f23bade!8m2!3d44.759213!4d-72.817941!16s%2Fg%2F125_w9mjy?hl=en&entry=ttu
Does' Leap is a pasture-based, animal-powered farm in northern Vermont producing certified organic goat cheese, farm-made sausage, and whey-fed pork.