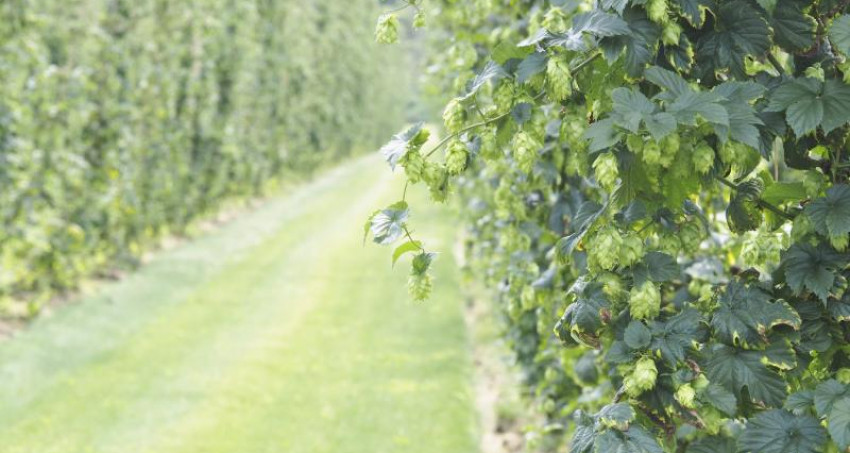 Thu, Aug. 10, 2023 5:30 PM – 7:30 PM
We are excited to welcome guests and show them around the farm! Hops grow vertically up strings to the top of a massive 18 foot trellis. Walking through the yard is like entering a different world, surrounded by walls of living plants. It's truly magical! Visitors will gather in the hop yard for a discussion about hop farming, learn about Champlain Valley Hop's unique practices, and get an overview of the hop industry. Hop harvest typically starts mid-August, so there will be lots of (almost ripe) hop cones to smell and plants to admire. The tour will then continue in the processing barn to see some of the specialized equipment that is used to turn fresh hop cones into dried pellets for use in the brewing industry. There is very little hop farming in the Eastern US so this should be a unique experience for most visitors!
Please register on our website: https://www.champlainvalleyhops.com/open-farm-week
Champlain Valley Hops is the largest hop farm in New England. We grow and process premium hops for craft brewers nationwide. 99% of US hops are grown in the Pacific Northwest where there is an established culture around hop farming and wet hopped beers. CVH is passionate about local agriculture and is proud to give brewers and beer lovers out East greater access to local ingredients with unique flavors that represent Vermont. Craft beer deserves craft hops!
Related Places (1)