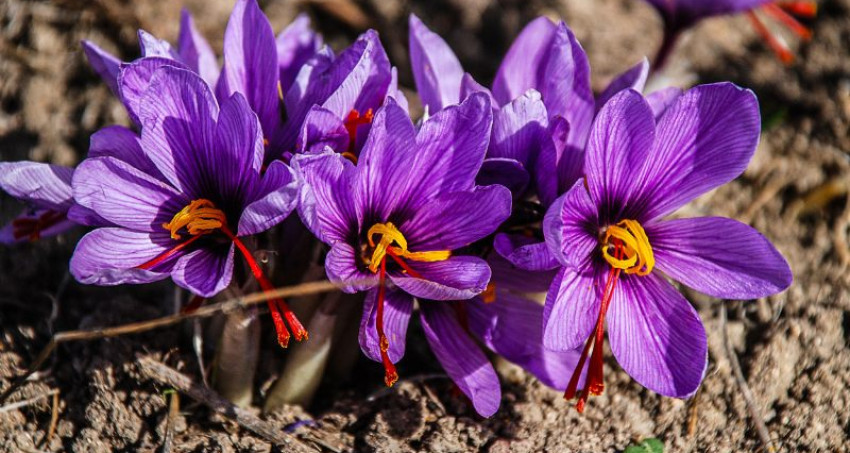 Thu, Aug. 10, 2023 2:00 PM – 3:00 PM
Saffron is often called "the royal spice" due to its rarity and high cost. It is used in Indian, Scandinavian, Southern European and Middle Eastern cooking. It was widely grown in Colonial America, but then faded from the US scene. Since 2016, several VT farmers have been brining it back, with the help of the North American Center for Saffron, based at UVM. Hobby Hill Farm is in its fourth season of growing saffron and is in the second year of a SARE research grant to study weed suppression techniques in saffron farming. Join Hobby Hill Farm's owner, Erica Walch, as she talks about the saffron growing cycle and answers your saffron questions. Fall-blooming saffron is dormant in August, but Erica will show visitors the research beds and photos of her saffron in all its stages. Guests will get to try homemade Kesar Milk, an Indian milk drink that contains saffron, cardamom, and nuts, and lists of saffron recipes will also be available.
No dogs allowed.
Note: The easiest way (least dirt roads): From Newfane Village, take West Street, go past the Four Columns and the Library. West Street becomes the South Wardsboro Road, go about four miles. You will see signs on the left for Grout Road/Hearts Bend. Take that left. It is a dirt road. You will go two miles to the top, where the farm is. It will seem like longer, but trust your odometer. You will go past a large pond, and that's where Grout Road becomes Hobby Hill Road, but the sign is not visible. Just keep going straight, past the A-frame cabin and the hairpin turn. GPS may take you on 7+ miles of very narrow dirt roads, which can also be fun.
A small diversified farm practicing no-till, pesticide-free regenerative farming. Hobby Hill raises pigs (sold whole or half, butchered) and laying hens and grows saffron. The farm offers two farm stays through AirBnB so guests can really get a taste of farm life. Hobby Hill Farm is home to the Windham County Beekeepers Club's bee yard, which has open hive events monthly May - October.