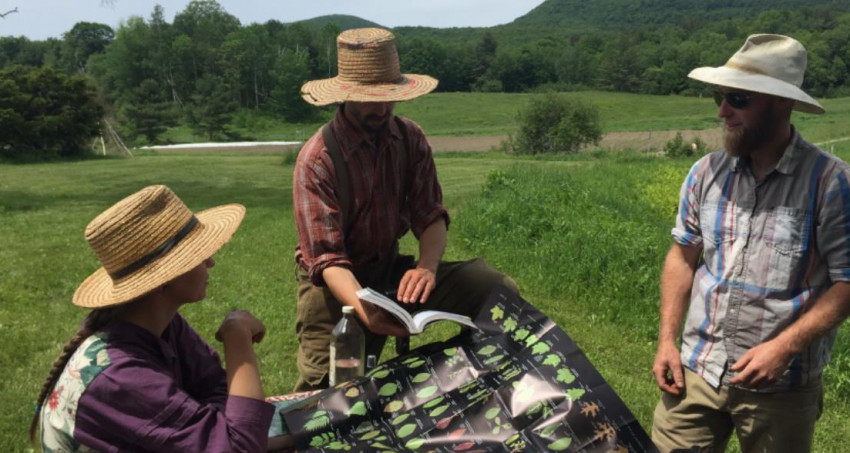 Fri, Aug. 11, 2023 5:30 PM – 8:30 PM
Come join us at Smokey House Center on the evening of Friday, Aug 11th to learn about the launch of our new keystone program the Living Lab! Bring the whole family to enjoy live music by David Wax Museum, dinner cooked with ingredients provided by our wonderful partner farms, and all sorts of Smokey House themed farm activities. We hope to see you there!
Schedule:
5:30-6:00pm: Explore Main Campus & Farm Activities (Flax fiber demo, forest botanical propagation, maple tasting, blueberry picking, lambs and pasture health, and much more!)
6:00-7:00pm: Dinner (Bring a picnic or RSVP for a farm dinner)
7:00-7:30pm: Welcome & Introduction to the Living Lab
7:30-8:30pm: - Music - David Wax Museum
Attendees are encouraged to bring lawn chairs and picnic blankets.
Note: Please enter mapping data while you have cell service; connectivity is poor on site.
Smokey House Center is a living laboratory that advances ecologically sound farming and forestry. Through the integration of research and innovation undertaken with its farmer, forester and academic partners on its 5,000+ acres of forest and farmland it provides work and learning that includes local youth and that is intended to map out a progressively more sustainable relationship with the land for all of us.
Related Places (1)